News: Academic Publishing Weekly
University Press Week, US repository collaborations, and book awards galore
Posted on November 18, 2022 in News
By Choice Staff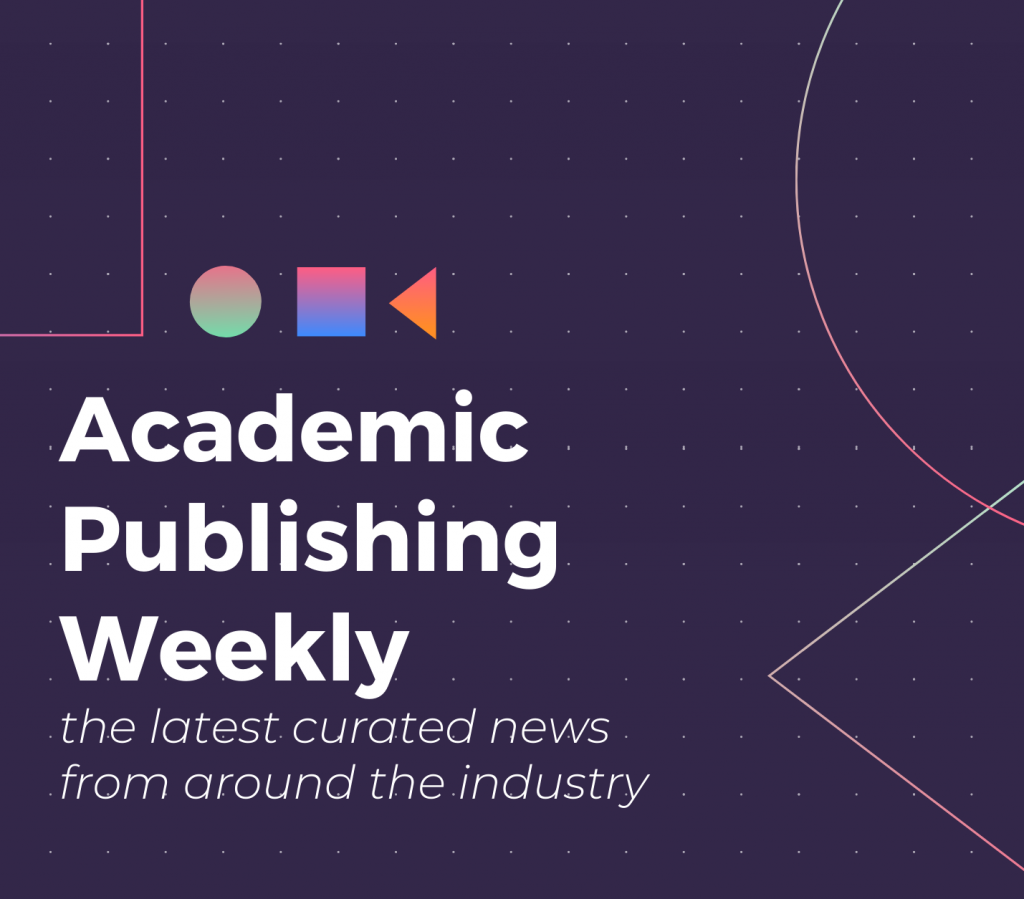 Happy University Press Week!
This week marks the 11th annual University Press Week, founded by the Association of University Presses (AUPresses). Centering on the theme "Next UP," this year's celebration highlights how university presses are responding to challenges, promoting diverse readership, and approaching the future. AUPresses collected a "Next UP" Gallery and Reading List of UP titles that showcase this year's theme, including topics like climate change, queer perspectives, and world religions (Literary Hub provided a clickable version of the reading list, too). Publishers Weekly reported on UP Week, interviewing several independent booksellers on how university press titles influence our ideas and conversations. In particular, booksellers underscored how UPs can publish a mix of hit books and specialty titles, with Danny Caine, part owner of the Raven Book Store in Lawrence, Kansas, noting that "University presses are responsible for so many specialized, groundbreaking, or locally specific books, which makes them invaluable in curating a good community bookstore." Last, Margaret Renkl of The New York Times weighed in on the value of university presses and the unique liberties they can take due to their institutional funding. Renkl also discussed the prominence of UP titles in book awards and the importance of UPs during a time of increased consolidation in the publishing industry. For a full list of University Press Week events, visit the link here.
As commercial presses consolidate and are more focused on bestsellers, it opens niches for UPs. So many UP books are beautiful, aesthetic objects, and people don't know they're UP books when they buy them. There will be more niches that they can publish into, and spaces where they can really excel.

Arsen Kashkashian, Publishers Weekly
It's That Season: Book Awards Galore
Several book award winners and finalists were announced this week, including titles in fiction, nonfiction, and translation from around the globe. First up, Scotland's Saltire Society released the shortlists for Scotland's National Book Awards, featuring titles in research and history from Edinburgh University Press and The Ohio State University Press. Next, the American Library Association announced the finalists for the 2023 Andrew Carnegie Medals for Excellence in Fiction and Nonfiction; winners will be announced on January 29th. The winners of Canada's 2022 Governor General's Literary Awards were released this week, with McGill-Queen's University Press's Aki-wayn-zih: A Person as Worthy as the Earth winning in nonfiction, and Judith Weisz Woodsworth's translation of History of the Jews in Quebec from the University of Ottawa Press taking home the prize in translation. Last, the winners of the National Book Awards were presented this week, including titles in nonfiction, fiction, poetry, translated literature, and young people's literature.
---
---
New Partnerships and Campaigns
This week Springer Nature announced a partnership with The Lens, a patent and scholarly search platform. The agreement will integrate The Lens's open platform with Springer Nature's scholarly literature database, to allow "better insights into how academic research and data can accelerate innovative problem solving with economic and social outcomes." Next, SPARC is partnering with the Confederation of Open Access Repositories (COAR) on the U.S. Repository Network. The initiative aims to promote access to research and increase collaboration and community between those who run U.S. institutional repositories. Stakeholders noted the impact of the OSTP memo and the pandemic on the collaboration, as it increased the need for fast, reliable, and open research. In other news, the Publishers Association announced its Work in Publishing campaign as part of this year's Work in Publishing Week, including webinars, career journeys, and free online events for those 16 years or older considering a career in publishing. In collaboration, publishing groups teased the launch of the OpenBooks initiative, a program centered on increasing opportunities for young people from underrepresented backgrounds who are interested in publishing.
---
Scholarly Journal Innovations and Influential Research
Following eLife's decision to no longer accept manuscripts, Alison Mudditt of Scholarly Kitchen sat down with executive director Damian Pattinson to discuss the scientific journal's plan to publish Reviewed Preprints. In particular, Mudditt highlighted the importance of increasing the speed of peer review and research dissemination, with Pattinson noting that Reviewed Preprints can be published within a few weeks. Mudditt also dove into the role of eLife Assessments and the journal's goal to move away from journal prestige and towards the value of peer review. As Pattinson stated, "getting into eLife is not the thing people should be hoping for — it's a positive, even a glowing, assessment of their paper." In other news, Clarivate released the 2022 list of Highly Cited Researchers, looking at research influence around the world. Clarivate's analysts found that although the United States still tops the list, the number of US Highly Cited Researchers dropped close to 5 percent since 2018, narrowing the gap between Mainland China. In addition, Harvard University holds the highest number of Highly Cited Researchers, and the University of Pennsylvania scaled up into the top 10 this year.
---
Open Access Indicators and Blogs
Writing for Scholarly Kitchen, Lisa Janicke Hinchliffe and Kalyn Nowlan took an in-depth look at how scholarly publishers indicate whether an article is open access in hybrid journals. In particular, Hinchliffe and Nowlan examined Elsevier, Springer, Wiley, SAGE, and Taylor and Francis, analyzing each publisher's use of OA indicators in their journals' table of contents and keyword searches. Although Hinchliffe and Nowlan found internal consistency in terms of color scheme and symbols, their analysis revealed that open access indicators aren't standardized across the industry. Of note, Hinchliffe and Nowlan found other types of access that weren't well distinguished from open access—namely "free access" and "full text access"—creating additional confusion for users. Last week also marked the launch of Fully OA Group's Fully OA blog, an online forum dedicated to open access organizations and furthering a fully open future. Of the announcement, chair of the Fully OA publishers group Stephan Kuster commented, "We hope that through this initiative and the platform for engagement and discussion it offers, we will be able to promote our common goal of driving clarity around open access and what it seeks to achieve."
---
Related Posts