News: Academic Publishing Weekly
Ringing in University Press Week, statement at the National Book Awards, and end-of-year book lists roll out
Posted on November 17, 2023 in News
By Choice Staff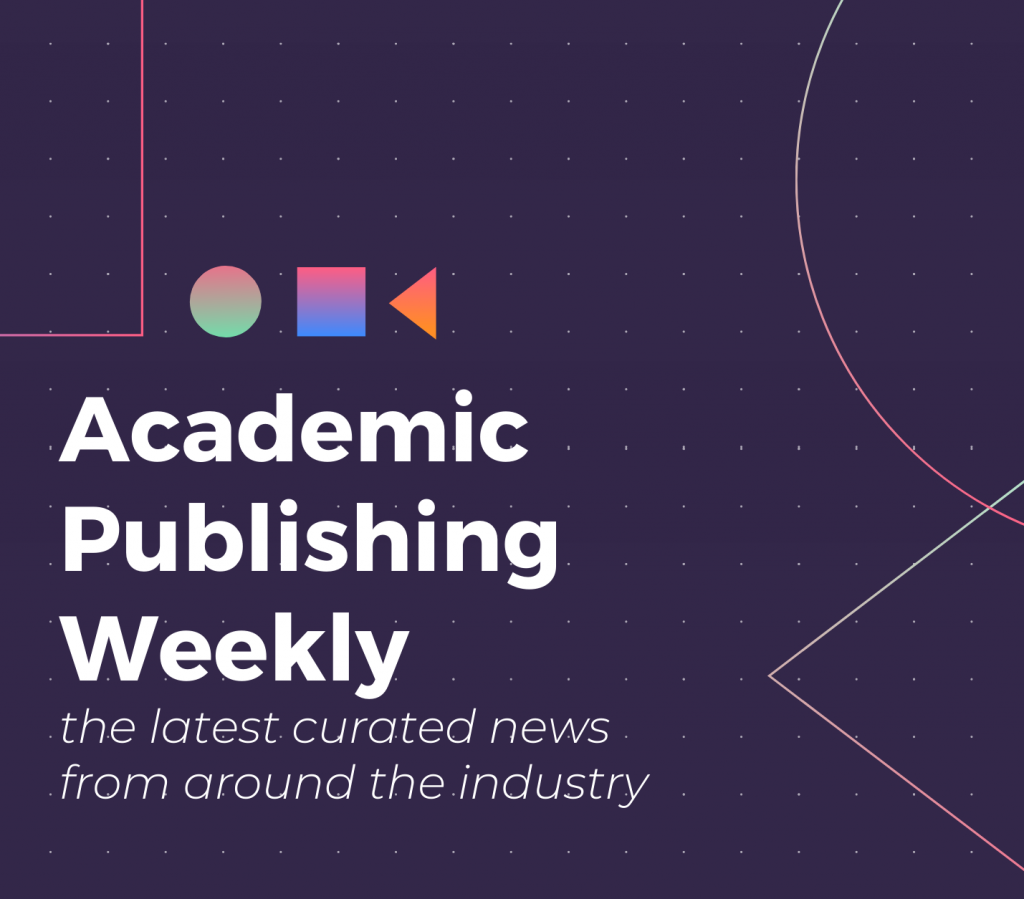 Commemorating University Press Week
Kicking off this year's University Press Week, Jane Bunker, president of the Association of University Presses, spotlighted university press titles from the association's annual reading list. Bunker included publications from the list's 24 categories, spanning topics such as education, philosophy, and social justice. You can read the full list of 103 titles here. Porter Anderson of Publishing Perspectives also reported on UP Week, highlighting several author events and presses outside of the United States participating in the celebration. Anderson remarked on this year's theme of "Speak UP," underscoring that although university presses produce important work, there's still room to grow when it comes to audiobooks and equitable pricing.
---
Researchers' Thoughts on OA and Moving Beyond APCs
Surveying over 200,000 global researchers, a recent IGI Global survey found that half of respondents do not feel supported by their institution when it comes to publishing open access. The majority of those surveyed also stated that their institution cannot afford OA publishing, with 60 percent noting that there isn't sufficient funding "to support a complete transition to OA publishing." Of note, many respondents reported learning about OA from their own research yet acknowledged the value of publishing open access, prompting IGI Global to call for increased efforts among stakeholders to educate researchers about OA publishing and funding options. Speaking of OA funding, Nature's Katharine Sanderson examined how several publishers are approaching OA and moving beyond article processing charges (APCs). Addressing issues around APCs including murky guidelines for waivers and a lack of transparency from publishers, Sanderson surfaced multiple diamond and green OA models proposed by publishers and several funding options that maintain APCs but do not charge researchers.
---
---
National Book Awards Event and Baillie Gifford Prize for Nonfiction
At this week's National Book Awards ceremony, the majority of finalists made a statement to "oppose the ongoing bombardment of Gaza and call for an humanitarian ceasefire to address the urgent humanitarian needs of Palestinian civilians, particularly children." Leading up to the awards, several sponsors withdrew from the event in response to the planned action. The full list of winners is available here. Turning to the Baillie Gifford Prize for Nonfiction, John Vaillant took home £50,000 for Fire Weather: A True Story from a Hotter World from Sceptre (Knopf in the US and Canada). Publishing Perspectives also looked at the sales impact of the prize, drawing on figures from past winners compiled by the Baillie Gifford program and Nielsen. Looking at sales from the four weeks before and after winning the prize, figures indicated that UK unit sales increased by an average of 857 percent. Publishing Perspectives also noted how prize-winning titles are often spotlighted by both indie and large chain bookstores and can dramatically boost an author's reputation.
---
---
Reviewer Report Support and Wiley University Services Sale
IOP Publishing rolled out a new opt-in system for peer reviewers to receive feedback on reviewer reports after a positive trial period. IOP Publishing explained that it will "share a numerical evaluation of how useful the report was to the in-house editors on a scale of 1 to 5, with 5 being outstanding and 1 indicating that the report is not suitable to inform a decision." IOP Publishing also shared that the majority of reviewers who participated in the trial period found report feedback beneficial, and more than 2,700 reviewers have now joined the program. Next up, Academic Partnerships announced the acquisition of Wiley University Services for $150 million. Inside Higher Ed reported that the deal will likely finalize early next year and "the combined companies will service more than 125 higher education institutions spanning 40 states."
---
AI Copyright Suit Update and Top 2023 Titles
In an update to several authors' AI copyright lawsuit against Meta, judge Vince Chhabria has dismissed accusations that Meta's large language model Llama infringes authors' copyrights. As explained in Judge Chhabria's comment highlighted by Publishers Weekly, "When I make a query of Llama, I'm not asking for a copy of Sarah Silverman's book—I'm not even asking for an excerpt." That said, PW emphasized that "authors will be allowed to amend and refile their claims" and a decision on a suit against OpenAI's use of training data is forthcoming. As for book lists, Amazon released its best books of the year, featuring categories including history, science, and nonfiction. Ned Blackhawk's The Rediscovery of America: Native Peoples and the Unmaking of U.S. History from Yale University Press, also the winner of the National Book Awards nonfiction category, made the cut. TIME also released its top 100 books of 2023.
---
Related Posts