News: Academic Publishing Weekly
Wiley acquires J&J Editorial, book prizes abound, and University Press Week approaches
Posted on October 8, 2021 in News
By Sabrina Cofer, digital media assistant, Choice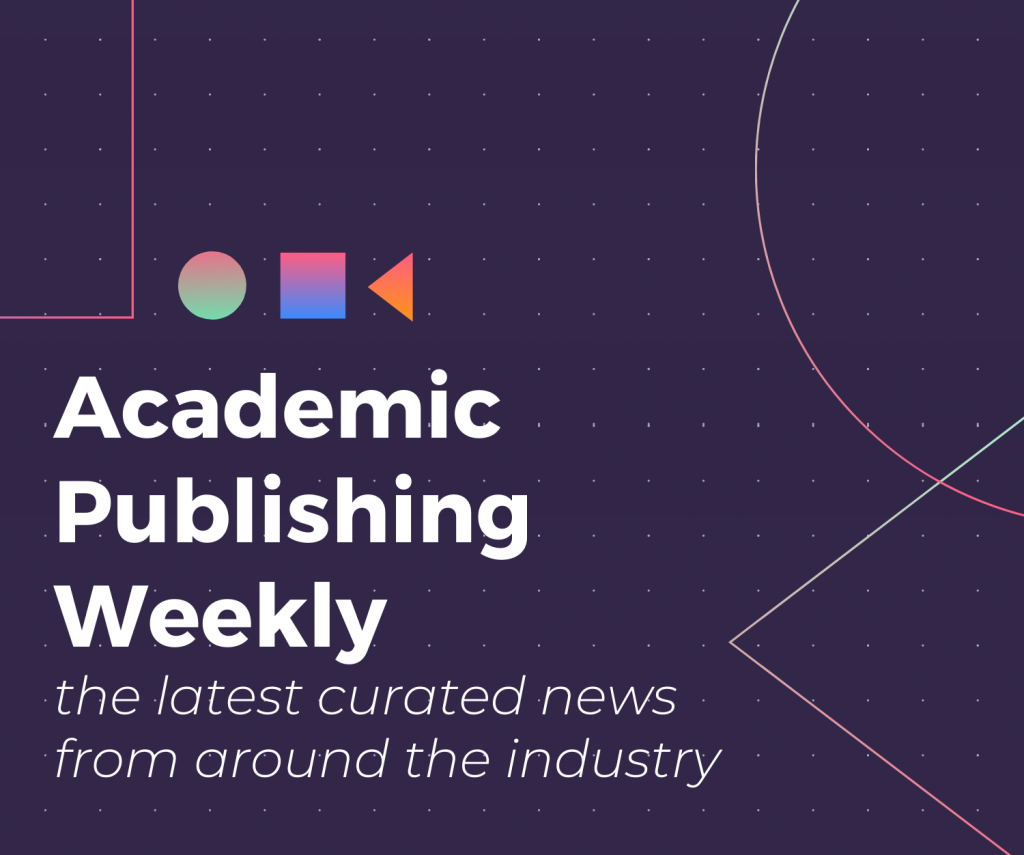 This week, publisher Wiley acquired J&J Editorial, an editorial and peer review management support company. Naturally, this purchase raised questions (What are the benefits for J&J? What's Wiley's endgame? How will it impact the scholarly ecosystem?), so Angela Cochran at Scholarly Kitchen offered some answers. Cochran walks through J&J's history, Wiley's business strategy (and previous acquisitions), and predictions for J&J's future operations. Cochran also discusses the implications and privacy issues of a publisher owning a service that other publishing houses use—"Only time will tell how the market reacts." [Scholarly Kitchen]
---
Big Week for Book Prizes
Back in September ("It's That Time of Year Again"), the National Book Foundation released its longlist for 2021's National Book Awards. This week, the finalists were revealed. Several university presses dot the nonfiction and poetry lists, including What Noise Against the Cane by Desiree C. Bailey from Yale and Running Out: In Search of Water on the High Plains by Lucas Bessire from Princeton. In other book prize news, Tanzanian writer Abdulrazak Gurnah won the Nobel Prize in Literature. Ever so helpful, the New York Times compiled a list of reviews of Gurnah's books to help find a title.
The climate crisis transcends the boundaries of academic disciplines, so it makes sense to collaborate with other publishers to reach more people, and provide them with more context and insight.

Miriam Maus
Publishers Team Up for Climate Research
A swarm of publishers have signed up for the Climate Change Knowledge Cooperative, a "curated content collection and associated media campaign to coincide with the 26th UN Climate Change Conference of Parties." The cooperative will gather summarized climate research on a single platform, and aims to provide the public with a "one-stop source of trustworthy climate research that has been made easy to explore and understand." New supporters include the American Meteorological Society, De Gruyter, IOP Publishing, Wiley, and more. Shari Hofer of Wiley stated, "We're excited to be part of this joint initiative to make high-impact climate science more accessible to those in and beyond the scientific community." [Research Information]
---
---
Better Keep UP
The Association of University Presses announced the theme for this year's University Press Week, "Keep UP." The tenth annual celebration of university presses is set for November 8th-12th, and harkens back to the inaugural theme of "Contributing to an Informed Society." To get into the spirit, AUPresses members put together a "Keep UP Gallery" and Reading List, which "showcase books, journals, open access reading platforms, podcasts, and other efforts that put member UPs at the forefront of today's issues and ideas." AUPresses President Lisa Bayer noted, "An informed society is as important as ever, and we are proud to honor the forward-thinking work that has made university presses leaders in their fields and a force to keep up with." [Association of University Presses]
---
Any Young Publishing Professionals Out There?
The Association of Learned and Professional Society Publishers launched a Careers Hub, "which provides essential introductions to a wide selection of topics across scholarly publishing, via videos and podcasts." The Hub aims to support those early in their publishing careers and will regularly update with new resources. Topics include open access, networking, publication ethics, and more. Get it while it's free—the content will close to non-society members after the initial launch period. [The Association of Learned and Professional Society Publishers]
---
Related Posts