News: Academic Publishing Weekly
PRH merger blocked, Wikipedia citation impact, and academics leaving Twitter?
Posted on November 4, 2022 in News
By Choice Staff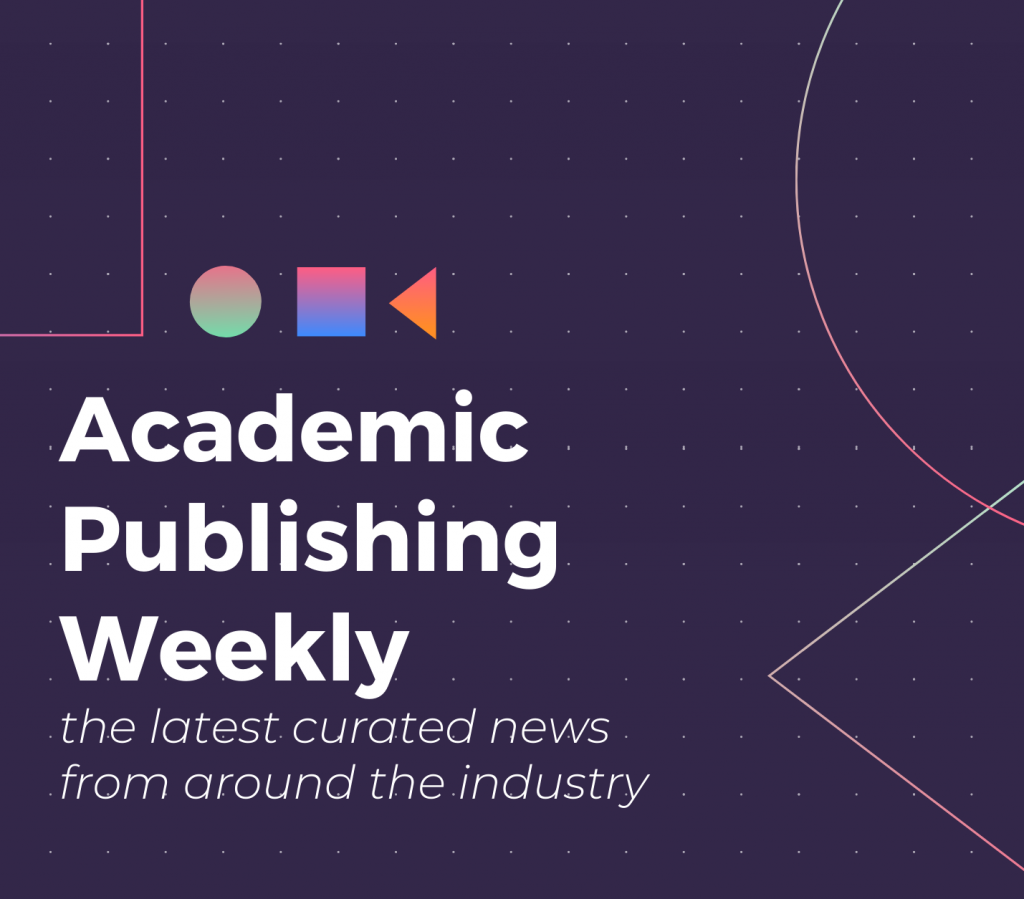 PRH and S&S Merger Hit Roadblock
The closely watched PRH-Simon & Schuster merger was blocked this week, with Judge Florence Y. Pan ruling that the acquisition would harm competition for anticipated top-sellers. Several outlets commented on the decision, including The New York Times, which emphasized the difficulty PRH would have appealing the ruling since Paramount's purchase agreement with PRH expires at the end of the month. NYT noted that S&S's high sales make it attractive to buyers facing high supply chain costs, and will likely be highly sought after if put back on the market. Mike Shatzkin from The Idea Logical Company dove into how the ruling will affect the industry, noting that the decision raises questions of whether consolidation in publishing will continue. Highlighting how large publishers tend to grow through acquisitions, Shatzkin predicted that the business models will likely need to change to sustain revenues—and distributors like Ingram may come out on top. Next, Publishing Perspectives gathered comments from PRH, S&S and the DOJ, noting assistant attorney general Jonathan Kanter's comment that "the proposed merger would have reduced competition, decreased author compensation, diminished the breadth, depth, and diversity of our stories and ideas, and ultimately impoverished our democracy." Last, Publishers Weekly covered remarks from PRH CEO Markus Dohle, who called the ruling "utterly wrong" and emphasized that the acquisition wouldn't have harmed competition due to the increased market share of smaller publishers.
Where things stand leave the Big Five in a currently profitable but increasingly difficult spot. For now, at least, the biggest authors who generate a pretty much assured level of sales can count on continuing advances.

Mike Shatzkin, The Idea Logical Company
Future of Scholarly Publishing
Allison Levy of Inside Higher Ed explored the value and prominence of new, innovative ways of publishing scholarly research, specifically looking at a new collaboration between Brown University Library and MIT Press on an open access, born-digital monograph. Referencing the partnership, Levy noted that collaborations between academic publishers and libraries can increase access and expand reach beyond the scholarly community. Levy also emphasized that sustainability, lived experience, and inclusion must be at the forefront as more stakeholders experiment with their publishing practices. Next, Todd Leopold of Library Journal looked at how various publishers view the new OSTP open access policy guidance. Leopold found that opinions vary based on publisher size, with large publishers better positioned to implement open access models and able to bundle journals to protect revenue. By contrast, librarians, smaller publishers, and humanities journals face more budget constraints, with Karin Wulf, Beatrice and Julio Mario Santo Domingo Director and Librarian of John Carter Brown Library at Brown University, noting that "the work and the skills and the costs are very, very different in the mostly small publisher nonprofit humanities world." Leopold further noted that the new guidance may lead to increased consolidation and transformative agreements to sustain revenues.
---
Partnerships and Marketing Initiatives
First up, the Statewide California Electronic Library Consortium (SCELC) announced a partnership with EBSCO Information Services. The partnership will provide the SCELC—"one of the largest academic consortiums in the United States"—with access to EBSCO's Panorama, an analytics tool and data dashboard. Next, the Royal Society of Chemistry committed to an open access future, with plans to publish fully OA by 2027. Following the announcement, Chair of the RSC Publishing Board Professor Duncan Graham noted, "the transition to open access will mean the RSC can ensure that everyone across the globe has the same ability to read and build upon all of the important research published in RSC journals while continuing to maintain the high-quality standards and reputation our community relies on." Last, Ingram released Ingram iD, a new advertising program that aims to provide an "affordable option for publishers to promote their titles, author events, or other programs more directly to consumers." Publishers can market any title held by Ingram and create ads to use on social media. Publishers Weekly also noted that publishers will have access to Ingram's Verified Readers list to better direct their ads.
---
---
Publishing Milestones and Reflections
Despite ongoing changes in research practices, Alison Mudditt of Scholarly Kitchen writes that scholarly publishing still adheres to traditional business models based on print. In particular, Mudditt underscored that the current industry prioritizes revenue and places little emphasis on discovery, leading to few advancements in how research is disseminated. Interviewing librarians, researchers, and funders, Mudditt found shared values of quality control and curation, along with concerns over having to publish in selective journals. In response, Mudditt called for a greater focus on equity and increased trust in open science. In other news, PRH released an annual update on its US workplace demographics, revealing a slow progress towards creating a more representative workforce. Publishing Perspectives found that although PRH's workforce is still predominately white, efforts like expanding recruitment teams and sharing position openings on social media have begun to increase representation in marketing and editorial positions. Finally, Springer Nature reached a new open access milestone, publishing its 2,000th OA book title "less than two years after the publication of its 1,000th."
---
Citation Impact and Research
Writing for Scholarly Kitchen, Rachel Helps, the Wikipedian-in-residence at the Brigham Young University Library, examined how Wikipedia citations affect research impact. Helps emphasized that scholarly publishers who promote their publications on Wikipedia experience increased viewership, noting that Wikipedia pages are an accessible way to find and cite scholarly publications and their footnotes. Helps also wrote that numerous publishers are partnering with The Wikipedia Library, enabling "highly-productive" Wikipedia editors to cite works from publishers' subscription-based databases. In other news, Inside Higher Ed reports that some historically Black colleges and universities are working to gain Research-1 status, a Carnegie classification based on a doctoral university's research staff, number of degrees awarded, and amount spent on research. Due to increased funding in the "post-George Floyd era" and greater recognition of the importance of HBCUs, numerous universities now hope to achieve R-1 status and reap the benefits the classification holds. Inside Higher Ed also noted that Carnegie will be evaluating requirements in the coming years, hopefully further opening the door for underrepresented scholars.
---
Campus Tech and Twitter Exits
With the adoption of online learning, technology's role on and off campus has only increased. Nancy Mann Jackson of Inside Higher Ed examined a fall 2022 Student Voice survey on technology, discovering that students are concerned with reliable Wi-fi and interruptions during online courses, placing high value on connectivity. Results also revealed the importance of making applications accessible by phone and offering flexible course options, in addition to responses on virtual reality, cybersecurity, and digital signage. Next, multiple Scholarly Kitchen chefs discussed academics leaving Twitter following the completion of Elon Musk's acquisition of the social media platform. In particular, Cochran noted that academics are now choosing to post on Mastodon, a decentralized social network. Cochran also mentioned Musk's recent firing of content moderation staff, predicting that advertisers may drop the platform as well.
---
Related Posts