News: Academic Publishing Weekly
S&S becomes independent, digitization's impact on sales, and timely book lists
Posted on November 3, 2023 in Blog
By Choice Staff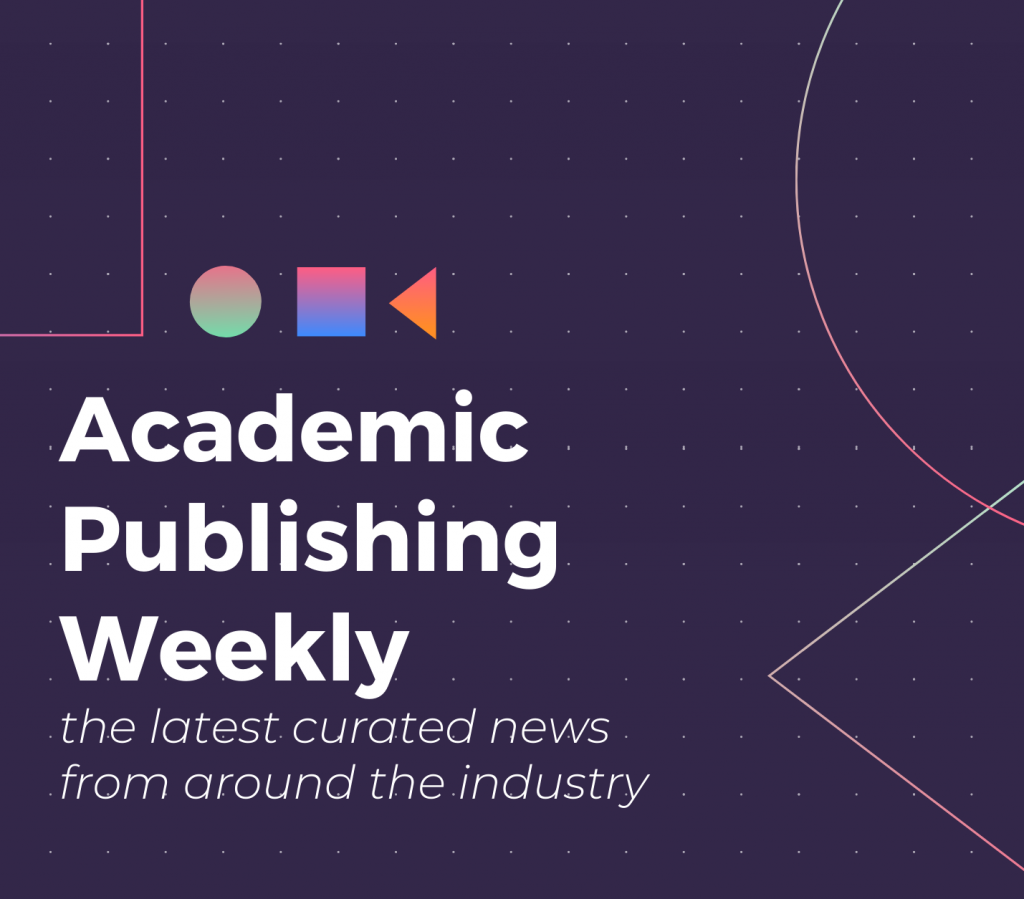 AI: Student Usage, Guardrails for Publishing, and More
A recent study from Tyton Partners and Turnitin found that despite both faculty and student usage increasing since the spring, students are more likely to use AI tools. Inside Higher Ed's Lauren Coffey explained that over 50 percent of students surveyed use AI and frequently employ it for summarization purposes. Coffey also noted that although only around a fourth of faculty regularly use AI, many underscore the importance of AI literacy for students' future careers. Todd Carpenter of Scholarly Kitchen also wrote on AI, underscoring the impact the technology will have on publication output. Carpenter warned that AI will increase an already overwhelming number of article submissions and touted the importance of curating content and employing selectivity. Next up, several publishing and author organizations teamed up to issue a statement to the UK government regarding AI. Naming human creativity "the bedrock of the publishing and wider creative industries," the organizations called on the government to protect human authorship, ensure copyright protections for authors, and promote AI transparency. Lastly, the National Endowment for the Humanities (NEH) is providing funding for AI research under the Humanities Perspectives on Artificial Intelligence initiative that will "support research projects that seek to understand and address the ethical, legal, and societal implications of artificial intelligence."
---
Updated Carnegie Classifications and Simon & Schuster Sale Closes
The American Council on Education (ACE) and the Carnegie Foundation for the Advancement of Teaching revealed several updates to the 2025 Carnegie Classifications in an effort to broaden the current labels used to group U.S. institutions. The updated classifications will factor in a university's "size, location, and the types of academic programs it offers, in addition to a more robust degree and certificate profile" and will eventually include a Social and Economic Mobility Classification. The 2025 classifications will also modify how R1 institutions are determined by providing more transparent targets and will introduce a "Research Colleges and Universities" category that includes research from higher ed institutions that don't provide doctoral degrees. In other news, investment firm KKR now officially owns Simon & Schuster, making the publisher a "standalone private limited liability company, and the only independent major trade publisher in the U.S." Commenting on the $1.62 billion deal, president and CEO Jonathan Karp stated, "This marks the first time since 1975, when Simon & Schuster was sold to Gulf + Western, that we will stand on our own and not as part of a larger media conglomerate." The sale will also provide S&S employees with more influence under KKR's equity ownership program.
---
---
Measuring Journal Consolidation and the Impact of Digitization
Looking at articles in the Web of Science, Scholarly Kitchen's David Crotty assessed the impact of open access on the consolidation of the scholarly journal market. Crotty found that consolidation increased dramatically in 2018, coinciding with the beginning of Plan S, growth in the number of special issues published by OA publishers MDPI and Frontiers, and a boost of OA models favoring large publication volumes. Crotty also noted the impact of the Big Deal subscription model in the early 2000s, along with a period of limited growth during the 12-month embargo under the Office of Science and Technology Policy's (OSTP) Holdren Memo. In another market analysis, professors Imke Reimers and Abhishek Nagaraj pondered whether Google Books' 2005 digitization project had a positive impact on sales for physical titles. Centering their study on digitized books from Harvard University's Widener Library, Reimers and Nagaraj looked at differences in sales figures two years prior to and after digitization. The study revealed that digitization "can boost sales of physical books by up to 8% by stimulating demand through online discovery" and provides the greatest benefit to less well-known titles.
---
---
Readings Lists on Halloween and the History of Israel and Palestine
In time for spooky season, Electric Literature shared a roundup of ghastly short stories from Latina authors. The University of Nebraska Press's The Youngest Doll by Rosario Ferré made the cut, with other featured works going beyond the supernatural to stories that take a deep dive into human errs. Next, Foreign Policy released a pertinent booklist on the history of Israel and Palestine. Incorporating a range of perspectives, the titles offer a look into the global politics, governmental policies, and major events in Israel-Palestine history.
---
Best Books of 2023 and Top October Covers
Publishers Weekly rolled out its best books of 2023. The list includes a total of 150 titles, spanning several categories (fiction, nonfiction, poetry, horror, and more). PW also spotlighted its top 10 books of the year, featuring The Rediscovery of America: Native Peoples and the Unmaking of U.S. History by Ned Blackhawk from Yale University Press. Turning to book covers, Literary Hub highlighted several unique jacket designs from October. Incorporating mixed media, color contrast, and even a depiction of the grim reaper, the list also spotlighted Sarah Schulte's work on Ludmila Ulitskaya's The Body of the Soul: Stories from Yale University Press, translated by Richard Pevear and Larissa Volokhonsky.
---
Related Posts