News: Academic Publishing Weekly
A proposal for sustainable publishing, the 2022 National Book Awards shortlist, and implementing inclusivity in public access
Posted on October 7, 2022 in News
By Choice Staff
Accelerating Sustainable Publishing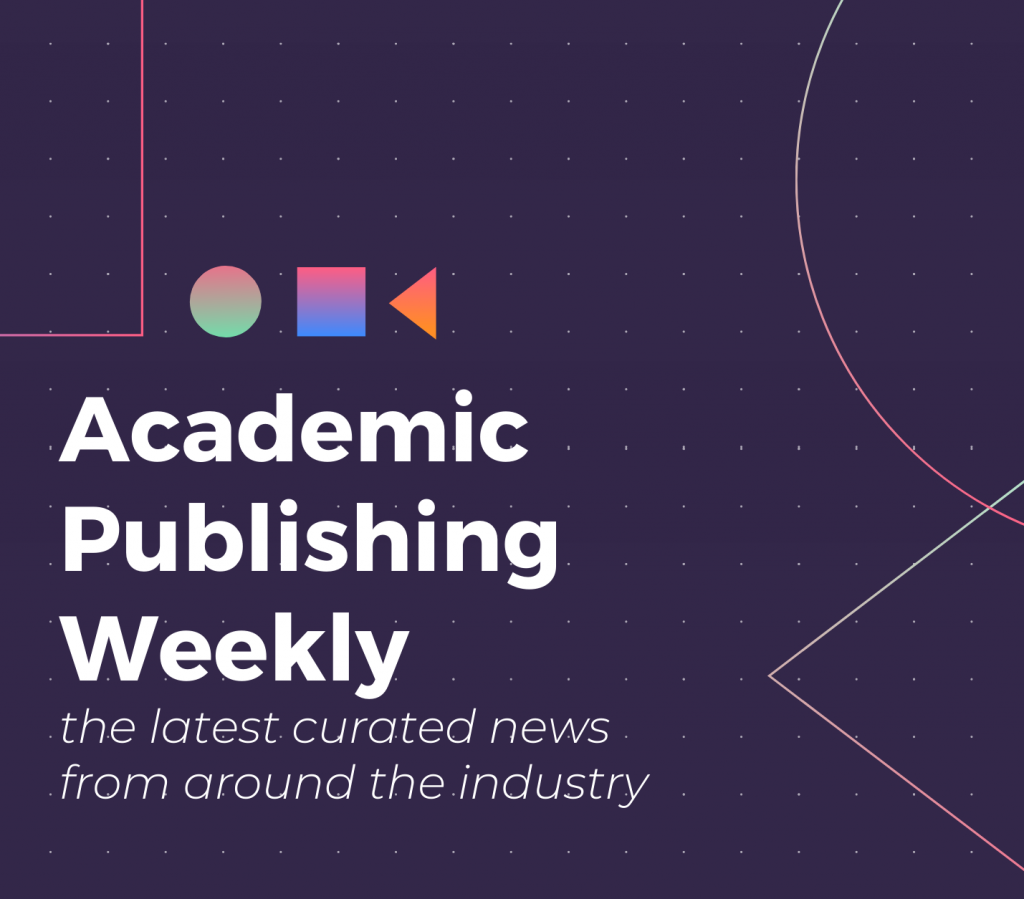 This week, the International Publishers Association (IPA), the Federation of European Publishers (FEP), and additional publishing groups released the "Publishing 2030 Accelerator," aimed at increasing sustainability in publishing. Publishing Perspectives noted that the five-point manifesto will test ways of addressing the climate crisis by looking at carbon footprints, revenue accounting, and distribution. The plan will also center on urgency and accountability, encouraging collaboration between stakeholders. In addition, Richard Charkin, a signatory of the manifesto, released a sustainability checklist for publishers. Focusing on the need for action, Charkin noted the importance of being cognizant of spending, meeting sustainability guidelines, and reviewing production practices.
---
The Ebook Ecosystem Part II
In response to last week's backlash regarding Wiley's removal of over 1,000 digital titles ahead of the fall semester, Inside Higher Ed reports that the publisher has reinstated access until June 2023. Commenting on the reinstatement, Wiley acknowledged how the removal negatively affected faculty and staff, and noted the importance of affordable textbook options such as inclusive access. Librarians, however, stated that the reinstatement came too late for faculty and raised questions over Wiley's commitment to affordability and student needs. In another pushback, trade associations are criticizing a recent letter from the nonprofit Fight for the Future in support of librarians' digital lending rights. In particular, the Association of American Publishers and the Authors Guild responded to the letter's criticism of the recent lawsuit against the Internet Archive, claiming that the case is unrelated to libraries' lending rights.
It is quite clear that open or public access is a good thing – how could it not be? The big question for scholarly societies, which has been raised again and again, is how may we provide openness in an equitable, inclusive and sustainable way?

Robert Harington, Scholarly Kitchen
An Inclusive, Equitable, and Sustainable Approach to Public Access
Following the recent OSTP Memo, Robert Harington, Associate Executive Director of Publishing at the American Mathematical Society, pondered how to "provide openness in an equitable, inclusive and sustainable way." In particular, Harington centered on the impact of the Gold OA model, noting that untenured researchers with limited funding will have difficulty paying high article processing charges (APCs). Citing a recent piece from Science, Harington highlighted concerns for underfunded institutions and disciplines, noting the authors' comment that "public access should foster a diverse universe of authors and readers regardless of their economic circumstances." Stressing the need for balance, Harington noted the importance of multiple open models to account for diversity and varying levels of funding. [Scholarly Kitchen]
---
---
Book Awards and Transformative Deals
This week the United States' National Book Foundation released the shortlist for the 2022 National Book Awards. The shortlist is comprised of 25 finalists, including titles in fiction, nonfiction, poetry, translation, and young people's literature. The winners will be announced in mid-November along with two lifetime achievement awards. In other news, Oxford University Press (OUP) and Qatar National Library will enter a new read and publish agreement. The deal marks the "first of its kind for OUP in Qatar," and will allow researchers from participating institutions to publish open access in OUP's journals. Last, IOP Publishing announced a transformative agreement with the National Autonomous University of Mexico (UNAM), enabling researchers to freely publish OA in IOPP's journals; this deal "heralds IOPP's first transformative agreement in Mexico."
---
A Look at Accessible Conferences and Honorary Authors
As in-person conferences resume, Shira Lurie, assistant professor of U.S. history at Saint Mary's University, and Nicole Schroeder, Equity in Action Presidential Postdoctoral Fellow at Kean University, addressed how efforts to "return to normal" can limit accessibility. Emphasizing barriers such as a lack of COVID-19 protocols and virtual options at a recent conference, Lurie and Schroeder underscore how in-person events often exclude people with disabilities. Noting that many organizers fail to think outside the box and disregard the disabled community, they stressed that academic conferences must commit to accessibility and take measures to further diversity, sustainability, equity, and inclusion. In other news, a recent study from Science unpacked "honorary authorship" and its impact on research integrity. Examining statements detailing authors' contributions, the study revealed that "up to one-third of more than 600,000 authors examined by the study appear to have been granted authorship even though they didn't meet some commonly used criteria." The study emphasized that honorary authorship can skew author metrics and lead to misrepresentation.
---
Related Posts