News: Academic Publishing Weekly
Open Access Week 2022, the benefits of publishing services, and an assessment of campus IT
Posted on October 28, 2022 in News
By Choice Staff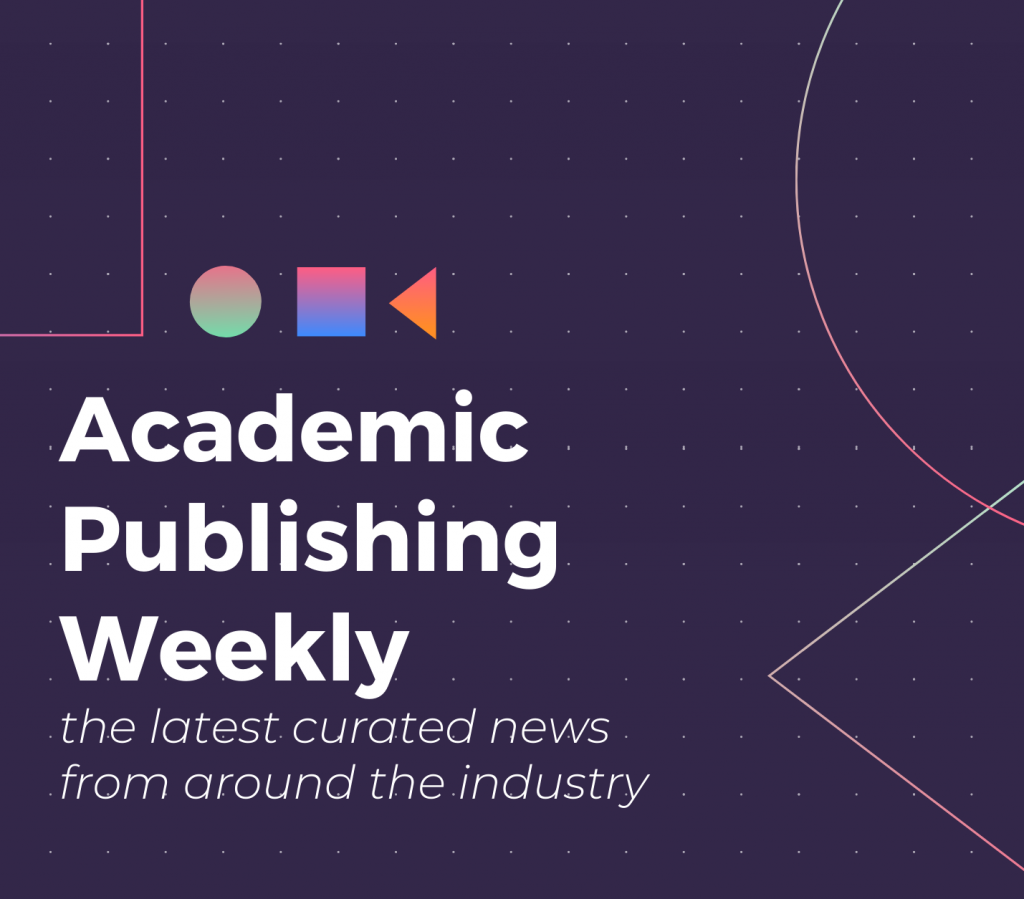 Open Access Week 2022
For this year's Open Access Week, Publishing Perspectives' Porter Anderson interviewed Rhodri Jackson, publishing director for open access and Asia journals at Oxford University Press (OUP), on how publishers are handling the move to open. In particular, Jackson emphasized how the process varies among stakeholders, and raised the challenge of smaller publishers reaching agreements with consortia. In addition, he noted that academic publishers working with multiple journals and authors must acknowledge that the path to OA may differ based on subject area and location. In other OA news, Scholarly Kitchen's David Crotty provided insights on the implementation of the recent OSTP memo. Crotty speculated that the industry will continue the requirements set forth in the existing Holdren Memo while eliminating the embargo period. He then broke down the potential impacts on gold OA and hybrid journals, predicting how this will affect researchers, publishers, and librarians.
---
Deals and Cundill History Prize Finalists
This week, academic publisher De Gruyter acquired open access publisher Ubiquity Press. Research Information reports that the acquisition will allow De Gruyter to "grow its existing open access and service business further and help the Ubiquity team reach their goals as an open research publisher and provider of open publishing services." Next, Cambridge University Press (CUP) will add over 100 monographs to the Flip it Open programme, which converts high-selling monographs to open access formats. Ben Denne, Director of Books Publishing at CUP, emphasized, "This is a way to put the core open access principles of availability, inclusivity and dissemination into practice in our books publishing – principles that align perfectly with our own mission and that of our University." Last, the 2022 Cundill History Prize Finalists were announced, including Vladislav Zubok's Collapse: The Fall of the Soviet Union from Yale University Press. Similar to the Baillie Gifford shortlist, Publishing Perspectives called for the Cundill History Prize administration to release data on book sales to provide insight on how selection for the prize impacts revenues.
You see where the problem is here — guarantees are a bad deal for the publisher when there is so much uncertainty in revenue generation. In this march to open access, which many believe is a slog to article processing charge (APC)-based open access (OA), the general consensus seems to be that publishers (society and otherwise) stand to make less money. The question is how much less.

Angela Cochran, Scholarly Kitchen
Publisher-Society Partnerships, Manuscript Reviews, and Book Prices
Following the release of Wiley Partner Solutions, Scholarly Kitchen's Angela Cochran took an in-depth look at publisher-society partnerships, comparing Wiley's new division of publishing services to traditional publishing agreements. Specifically, Cochran addressed the risks traditional agreements pose to publishers in the open publishing environment, noting that they often require a minimum expected royalty or guarantee to the society—which, for an open journal, may cause "pressure to accept and publish more papers." By contrast, Cochran explained that under Wiley Partner Solutions, "the financial risk once assumed by the publisher now shifts entirely onto the society," as publishers will receive payment "regardless of actual revenues." Next, Science reports that the scientific online journal eLife will no longer accept manuscripts, instead opting to provide peer reviews. Beginning this January, the decision will make manuscripts and their reviews available online for free. Editor-in-chief of eLife Michael Eisen stated that reviews are "more nuanced, more informative, and more useful to the community than our thumbs-up or thumbs-down publishing decision." Last, The Guardian reports that book prices in the UK are likely to rise, leading publishers to publish fewer titles, use cheaper materials, and place less emphasis on reprints.
---
---
Diversity and Accessibility in Publishing
Last week, PEN America released a new report on representation in trade book publishing. In particular, the report looked at the lack of diversity among publishing professionals, authors, and works published, analyzing attitudes and marketing efforts across the industry. As Clarisse Rosaz Shariyf, chief program officer for PEN America's Literary Programs, noted, publishers "have a moral and social obligation to ensure that the pluralism of American society is presented more robustly in our literary canon." Next, Publishers Weekly outlined topics covered in a recent Publishing Now webinar, looking at accessibility and affordability in the industry. Of note, speakers highlighted increasing pressure to become accessibility certified, the importance of corporate responsibility, and the value of the Publishers Compact, which applies the United Nation's Sustainable Development Goals to the publishing industry.
---
Campus Perspectives: IT Leaders and Academic Librarianship
A new survey from Inside Higher Ed analyzed technology in higher education, surveying over 150 campus Chief Technology/Information Officers. In particular, the survey looked at "how technology is managed and prioritized within institutions, including budgetarily; campus technological infrastructure and support; and the role technology plays in campus work and in teaching and learning." Additionally, the survey revealed CTOs' perspectives on remote work and emerging technologies, and varying levels of confidence in their institutions' ability to prevent cyberattacks. Next, Library Journal's Elliot Felix analyzed the role of libraries and Student Success Librarians in fostering a sense of belonging on campus. Specifically, Felix recommended bringing together resources at the library, helping students with research projects, and offering workshops on building academic skills. Highlighting mindfulness around cost and accessibility for library and university offerings, Felix underscored the importance of "[providing] services when and how adult learners can access them."
---
Related Posts