News: Academic Publishing Weekly
Open Access Week, a journal editor fired, and Scholastic reverses course
Posted on October 27, 2023 in News
By Choice Staff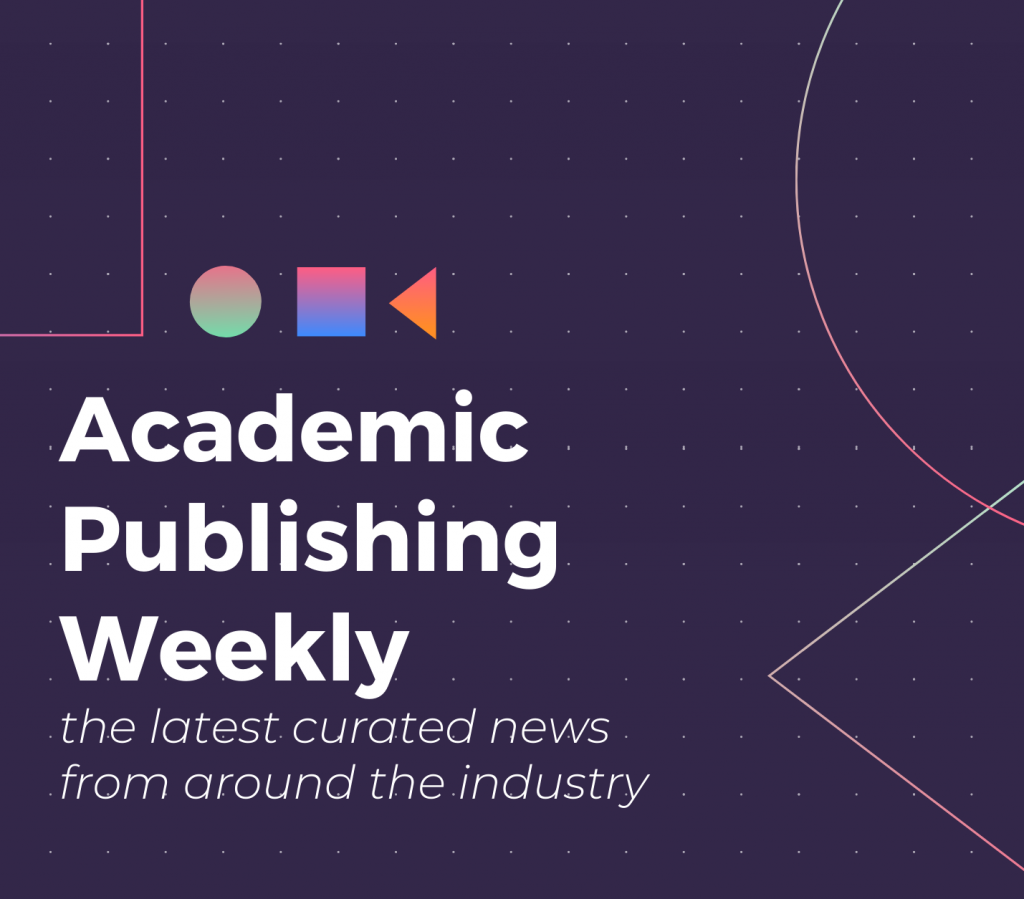 Celebrating Open Access Week: Market Report and OA Trends
Delta Think's Market Sizing looked at the open access scholarly journals landscape, showing modest growth in 2022 when compared to previous years. While OA journals have "grown to just over $2bn in 2022," Delta Think found this "significantly lower than the year before." Additional findings included growth in hybrid formats, notes on how currency affects metrics, and that "given the exceptionally high growth in 2020 and 2021, a correction in 2022 was expected." In other OA news, Wiley surveyed over 600 international scholars on open access trends. Results revealed that "75% of respondents who have published research articles in the past three years have published open access, up from 44% just two years ago." The survey also found increased buy-in for open research practices and support for transformative agreements, in addition to highlighting the biggest motivators for and obstacles to open access publishing.
---
eLife Editor Fired for Social Media Posts on Israel and Hamas
Science reports that editor-in-chief Michael Eisen of the open access journal eLife has been fired. This week, Eisen posted on Twitter (or X), "I have been informed that I am being replaced as the Editor in Chief of @eLife for retweeting a @TheOnion piece that calls out indifference to the lives of Palestinian civilians." eLife has since released a statement, writing, "Mike has been given clear feedback from the board that his approach to leadership, communication and social media has at key times been detrimental to the cohesion of the community we are trying to build and hence to eLife's mission." Science provided an overview of the events, including criticism from the academic community for Eisen's repost of The Onion article and for the decision made by eLife and its implications on the freedom of speech in academia. [Science]
---
---
Utilizing Generative AI for Book Publishing and Peer Review
Springer Nature has named itself "the first publisher to create a whole new academic book by empowering authors to use GPT as part of the integrated workflow," publishing Einsatzmöglichkeiten von GPT in Finance, Compliance und Audit (Applications of GPT in finance, compliance and audit). Touting the title's quick development time, Springer Nature explained that the book originated during a company-wide "Hack Day" and included frequent collaboration between authors, editors, and GPT. Continuing on the topic of AI, Lauren Coffey of Inside Higher Ed looked at the use of artificial intelligence in peer review. Coffey highlighted academics James Zou and Laurie Schintler, who commented on the influx of demand for peer review and how AI can support that need. While some journals have already taken an anti-AI stance on peer review, Zou and Schintler found that "the overlap between human and AI feedback is 'comparable.'" However, they underscored the need for transparency in its use and AI's issues with bias and discrimination. Additionally, interviewees cautioned that AI cannot solve major problems in peer review, with Daniel Schiff, co-director of Purdue University's Governance and AI Lab, noting, "sometimes we can use AI as a shortcut to avoid making deeper systematic changes when you need to do a deeper examination."
---
---
Slimmer AI Acquisition, New TA, and University Press Distribution Update
Springer Nature is acquiring Slimmer AI's Science division, building on a partnership between the companies dating back to 2015. In an announcement this week, Springer Nature explained that working with Slimmer AI has enabled the publisher to use AI to recommend peer reviewers and automate processes including plagiarism detection. Meanwhile, Wiley announced a partnership with the Germany-based DEAL Consortium for a five-year transformative agreement, providing researchers at affiliated institutions with read and publish access to Wiley's journals. The agreement is scheduled to take effect in January. Last, W.W. Norton will be distributing titles for Yale University Press and Harvard University Press beginning fall 2024, during which it will handle the publishers' sales and distribution to "wholesale, retail, library, and specialty accounts, as well as special sales venues."
---
Frankfurt Book Fair Recap and Scholastic Backtracks
Despite withdrawals by several Arab publishers from the Frankfurt Book Fair last week, turnout for the event remained high, bringing in over 100,000 trade visitors from more than 100 countries. According to Publishers Weekly, the fair's new components including a TikTok Book Award ceremony helped drive traffic, with Juergen Boos, director of the Book Fair, commenting that the fair "returned to about 80% of the square meters of exhibitors that we had in 2019." Publishing Perspectives also had coverage, underscoring support for the fair's Guest of Honor Slovenia program and highlighting a strong number of younger publishers at the Publishers Center. Next, Scholastic is backtracking after announcing a separate—and optional—diverse stories collection for its school book fairs. Responding to critiques over censorship and an open statement from PEN America and petition from political group Red Wine & Blue, Scholastic has decided to reverse course and discontinue the collection.
---
Related Posts