News: Academic Publishing Weekly
Looking at the quality of OER, the revitalization of transformative agreements, and the future of academic conferences
Posted on October 22, 2021 in News
By Sabrina Cofer, digital media assistant, Choice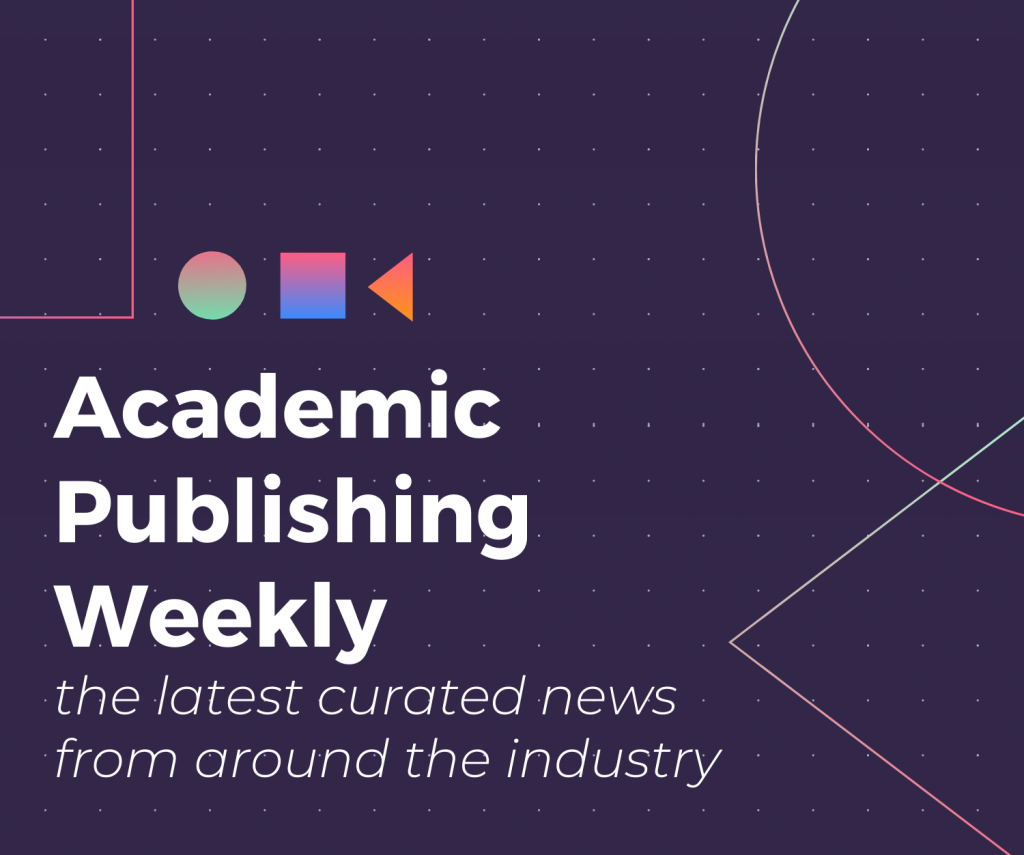 Ithaka S+R released a new research report on annual meetings, asking: what did academic conferences look like pre-pandemic? How did organizations respond to COVID restrictions? What's the future outlook once in-person activities resume more regularly? The study analyzed cancellations, web/video platforms, registration rates, and programming formats in the past year and a half. Looking ahead, the study underscores the importance of hybrid meetings and hints that virtual programming might be here to stay. The report's release was announced in conjunction with plans to create a cohort of scholarly societies that "will work together to address the business, content, and membership challenges societies face as they develop long-term planning for multi-modal conferences." What will conferences look like in 2022? [Ithaka S+R]
---
Is OER Up to Par?
Stuart Barbier, an English professor at Delta College, argues that the value of open educational resources (OER) should go beyond savings. Barbier details the adoption of OER at his institution, and how the discussion largely concerned the benefits of lower costs—and not much else. He walks through his decision to not use OER materials, writing that, "while cost is a consideration…the driving factor should be quality and suitability for meeting the course's outcomes and objectives and best serving our students' learning needs." Barbier underscores the advantages of peer review in traditional sources, and laments the "often-uncompensated labor" professors undergo to develop open sources. Is the quality of OER lacking? If so, how can we create resources that are affordable and academically rigorous? [Inside Higher Ed]
To enact a wholesale shift to open access (OA), which we believe is in the best interests of the global research ecosystem, we must encourage and facilitate other agents of change beyond the funder mandate. The role of the publisher must evolve and grow to facilitate positive change.

Brigitte Shull, Cambridge University Press
How to Transform Transformative Agreements
Seems like every week a publisher announces a new transformative agreement—case in point, Springer Nature just declared its first TA in the Asia-Pacific region. As "read and publish models" and "article processing charges" join the scholarly publishing lexicon, Brigitte Shull of Cambridge University Press unpacks how to move away from simply implementing TAs, but transforming them into drivers of sustainable, long-lasting change. Shull digs into funder mandates, scalability, equity and diversity, and the benefits of open research. Last, she emphasizes the need for author outreach to tackle their "misperceptions" on publishing open. [Scholarly Kitchen]
---
---
Speaking of Open…
Despite the rise of open access publishing—and its expected growth in the years to come—OA monographs still haven't quite found their footing. Martin Eve, strategic lead in digital education at Birkbeck, University of London, and Anthony Cond, chief executive officer at Liverpool University Press, detail the latest trends in open monograph publishing during this "crucial" moment. Touching on OA models at Liverpool University Press and MIT Press, Eve and Cond also highlight open licensing challenges, and the difficulty of applying green open access—often used for STEM articles—to books. They stress the importance of not leaving the humanities behind, writing that "we must avoid this elitist world at all costs." [Research Information]
---
Prizes! Anniversaries! Happy Friday!
The lucrative ($75,000!) Cundill History Prize named its finalists this week, giving out $10,000 to each of the three authors. The finalists hail from Harvard, Yale, and The New Press, and the winner will be announced in early December. On the topic of books and prizes, the New York Times Book Review celebrated 125 years this week. To commemorate the quasquicentennial (yes, I looked that up), NYT gathered reviews from its archives, spotlighting titles from Toni Morrison, Sylvia Plath, Colson Whitehead, and many more. Adding to the trip down memory lane, NYT put together Book Review covers through the decades—watch them go from all text to mostly pictures!
---
Related Posts