News: Academic Publishing Weekly
The Booker Prize winner, industry costs, and preparing for Open Access Week
Posted on October 21, 2022 in News
By Choice Staff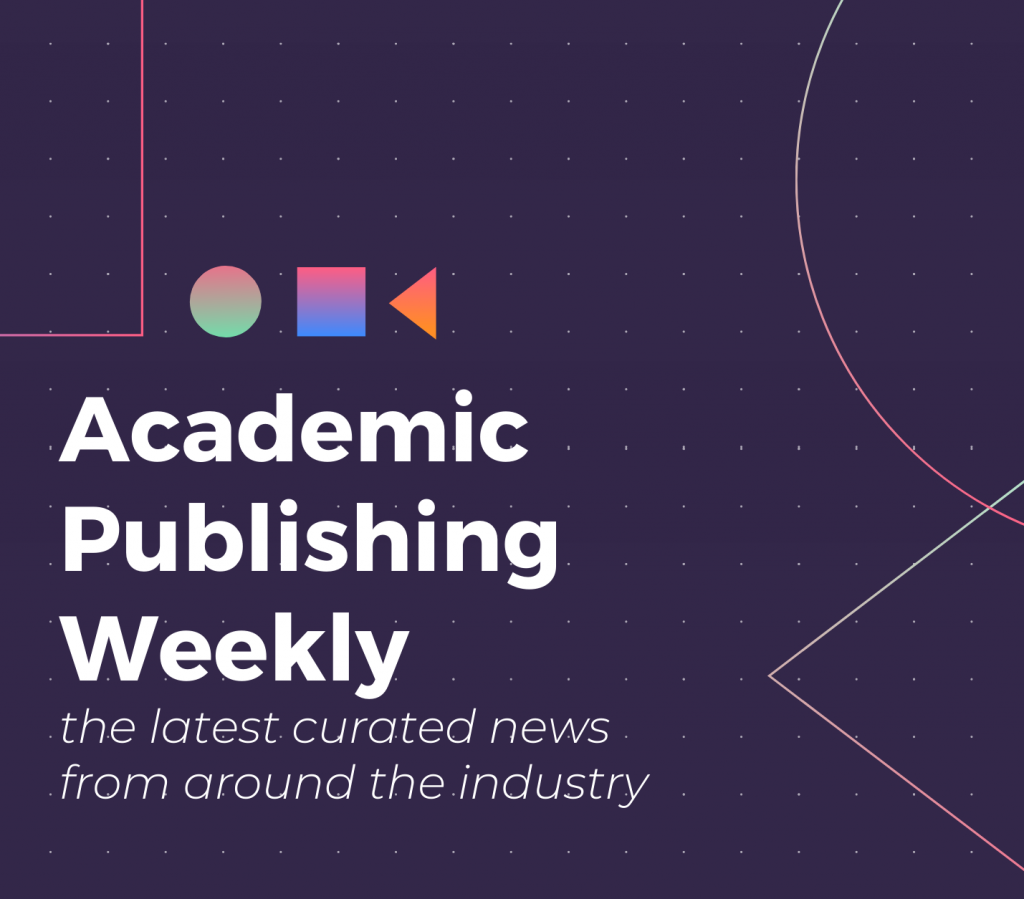 Gearing up for 2022's Open Access Week
First up, Publishing Perspectives looked back at Copyright Clearance Center's OA Innovation Seminar Series and the participants' transitions toward open access. Specifically, Publishing Perspectives highlighted comments from Sybille Geisenheyner of the American Chemical Society and Matthew Day of Cambridge University Press, which included thoughts on author involvement and building trust with stakeholders. Next, scholarly consultancy firm Delta Think released the latest iteration of the annual Open Access Market Sizing Update, analyzing the growth of open access journals. The study found a steady increase in the publication of OA journals and mixed model deals, and predicted a possible "slowing of growth in 2022, as activities fall back to underlying trends." You can learn more about Open Access Week events here and register for Choice/ACRL's upcoming webinar, "Open Access in Academia: History, Trends and Next Steps," on October 25th here.
Belonging is a basic human need, and it comes before achieving one's full potential. That's just as true in a physical classroom as it is online.

Michelle Pacansky-Brock, Inside Higher Ed
Looking at Online Learning and Digital Materials
A new self-study from Stanford University revealed that teachers developed innovative strategies to better serve students during the pandemic. Inside Higher Ed's Susan D'Agostino found that teachers became more intentional and flexible when implementing online courses, rallying around a shared goal of "academic continuity." Of note, the survey highlighted how virtual classrooms humanized professors, allowed students to contribute to course design, and increased cross-department collaboration. In addition, OverDrive reported that the pandemic led to an increase in digital book sales from libraries and schools. The digital content distributor underscored the benefits of publishers offering numerous access options, arguing that it provides the budget flexibility needed to meet increased demand.
---
Publishing Costs & Industry Sales
The Association of American Publishers (AAP) released its July 2022 StatShot report, revealing a decline in revenues across the publishing industry. Looking at higher education materials, revenues fell close to 20 percent from July 2021 to July 2022 and just over 9 percent in year to date numbers. The report attributed the decline to "multiple factors, including rebounding business post-COVID." In other news, Publishing Perspectives interviewed several UK publishing executives on problems within the industry, namely increased supply chain costs. Surfacing factors like burnout and an impending recession, executives shared that publishers need to adapt and think critically about prices. CEO of Bloomsbury Nigel Newtown emphasized, "We need to position books as 'affordable luxury' or 'affordable necessity' for consumers, a purchase that's still within their reach."
---
---
This week, Shehan Karunatilaka's The Seven Moons of Maali Almeida won the coveted Booker Prize for Fiction. Published under the independent Sort of Books, the novel is set under the backdrop of the Sri Lankan civil war. Next, open access journal PeerJ announced a partnership with the University of Kansas Libraries, enabling KU researchers to publish OA in PeerJ journals as part of a three-year PeerJ membership program; the membership fees will be paid for by KU Libraries. Last, Wiley released Wiley Partner Solutions, which will aid scholarly publishers in their transition to open access. The division will include "a broad array of digital platforms, publishing solutions and services to help partners scale, collaborate and accelerate their publishing programs, while at the same time supporting the value chain of scholarly publishing."
---
Ethics in Data Publishing
Building on last year's data ethics recommendations, FORCE11 and the Committee on Publication Ethics' (COPE) Research Data Publication Ethics Working Group released policy templates for publishers and repositories. In response, Scholarly Kitchen's Todd Carpenter interviewed members of the working group to discuss their main focus points. The group underscored a rise in ethical concerns over research data sharing, providing recommendations for updating datasets and data host collaboration. In other data sharing news, Simon Linacre, Head of Content, Brand & Press at Digital Science, reflected on a recent report that measured researchers' awareness and support for open data sharing practices. Linacre unpacked the current shift to open data, looking at awareness of data principles, concerns over data loss, and credit for data-sharers.
---
Related Posts