News: Academic Publishing Weekly
Another look at public access, global research rankings, and ethics in the publishing industry
Posted on October 14, 2022 in News
By Choice Staff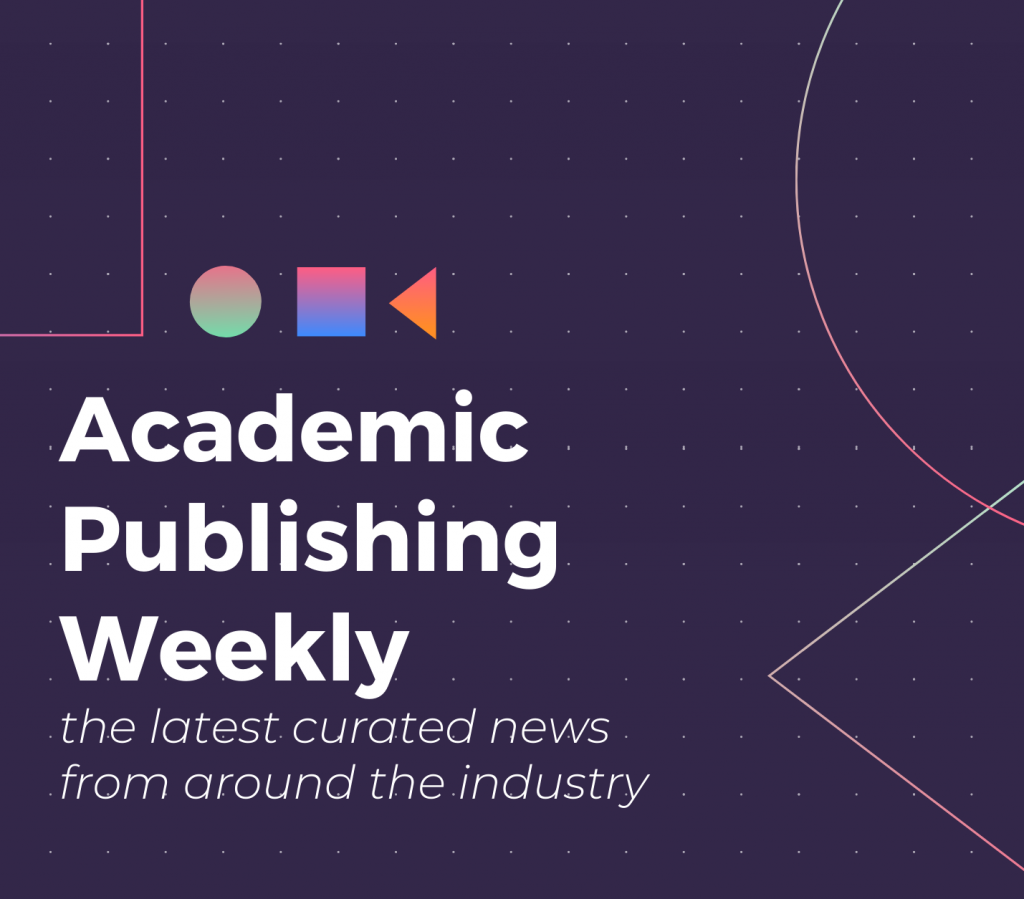 Public Access and Open Source Platforms
In an effort to better understand the impact of the new OSTP memo, Scholarly Kitchen chefs interviewed Dr. Alondra Nelson, Deputy Assistant to the President and Deputy Director for Science and Society at the OSTP. In particular, Dr. Nelson highlighted the benefits of public access, noting that "it will make it easier for people across the research ecosystem to work together and forge new solutions and breakthroughs." She also covered the value of the memo's flexible timeline, as it allows agencies with limited resources more time to implement public access models. In response to the interview, chefs Rick Anderson and Karin Wulf weighed in with their comments and reactions. Specifically, Anderson and Wulf addressed the importance of acknowledging the pitfalls of public access, and received confirmation from the OSTP office that the memo is a "nonbinding set of recommendations," rather than a mandate. On the topic of open access, Library Journal reported that library usage of open source platforms is on the rise. Specifically looking at the benefits of Aspen, Equinox and FOLIO, Library Journal found that lower costs, modifiable code, and concerns about market consolidation are driving support for open source options.
The full global benefits of this global leveling up may also be diminished if unfettered study in the social sciences and humanities is not encouraged to thrive globally alongside science and technology disciplines, and we lose sight of our common humanity and shared human approaches to our shared global grand challenges.

Phil Baty, Times Higher Education.
Global Research Impact
Results from the annual Times Higher Education (THE) World University Rankings survey reveal that the United States' citation impact and academic reputation are declining. Surveying nearly 1,800 international universities, THE found a decrease in the number of top 100 ranked US research universities. In contrast, East Asian and Middle Eastern institutions are growing in impact. In particular, Phil Baty, chief knowledge officer for Times Higher Education, noted that China's research output and quality are on the rise, positioning China to surpass the United States if trends continue. Considering the changing landscape, Baty warned that a more diverse global research ecosystem could pose risks "if current geopolitical tensions drag universities into a nationalistic retreat, curtailing the open, free and global exchange of knowledge." [Inside Higher Ed]
---
This week, the Baillie Gifford Prize for nonfiction announced its 2022 shortlist. The Guardian noted that 5 out of the 6 shortlisted titles are by women, with topics including the violence of the British Empire in the 20th century, the first Jewish person to break out of Auschwitz, and the migrant crisis across North Africa. Chair of judges Caroline Sanderson explained that "however different the canvas, all have enthralling human stories at their heart." Publishing Perspectives provided additional coverage on the list, digging into the potential insights the Baillie Gifford Prize could offer on how prize consideration impacts book sales. In other bookish news, Inside Higher Ed covered upcoming fall university press titles. Centering on digital media and information technology, forthcoming titles included topics on AI, Wikipedia, and podcasting.
---
---
BookTok Backlash & Scanning Lawsuit Update
BookTok creators are pushing back against Penguin Random House's recent deal with TikTok. Rolling Stone writes that creators are calling the deal a money grab since they can only link to PRH titles, surfacing concerns over diversity and the exclusion of smaller, independent authors. Additionally, some creators are seeking payouts from publishers, as they expect to be compensated for promoting certain titles. This week also marked the final round of briefs before a judge hears arguments for summary judgement in the Internet Archive trial. Publishers Weekly detailed the briefs, including the IA's claim that its process of controlled digital lending is fair use, and the publishers' argument that publishers and authors have exclusive rights over the distribution of their titles. Of note, the IA also addressed Wiley's recent withdrawal of digital materials and a letter calling for library lending rights, emphasizing that its practices help librarians better serve their patrons.
---
Publishing Ethics and Research on DEI
To commemorate the "first ever unofficial" Publishing Ethics Week, publishing professionals Allegra Martschenko and Rachael Levay took an in-depth look at ethical mentorship. Martschenko and Levay underscored the benefits of multiple mentorship models, such as increasing staff retention and supporting a diverse workforce. They covered a range of sources for mentorship, highlighting options like informational interviews, peers, and social media. Research Information also examined a new EDI publishing initiative from Kudos and Impact Science. Using an extensive publicity campaign, the Equality, Diversity and Inclusion (EDI) Knowledge Cooperative plans to increase the visibility and impact of publications centered on EDI. As Nikesh Gosalia, Senior Vice President of Global Academic & Publisher Relations at Cactus Communications, emphasized, "Publishers and providers are working to tackle internal EDI challenges, but are also uniquely placed to help more people find, understand and act on relevant research."
---
Related Posts