News: Academic Publishing Weekly
Open access announcements, artificial intelligence developments, and diversity in higher ed
Posted on January 13, 2023 in News
By Choice Staff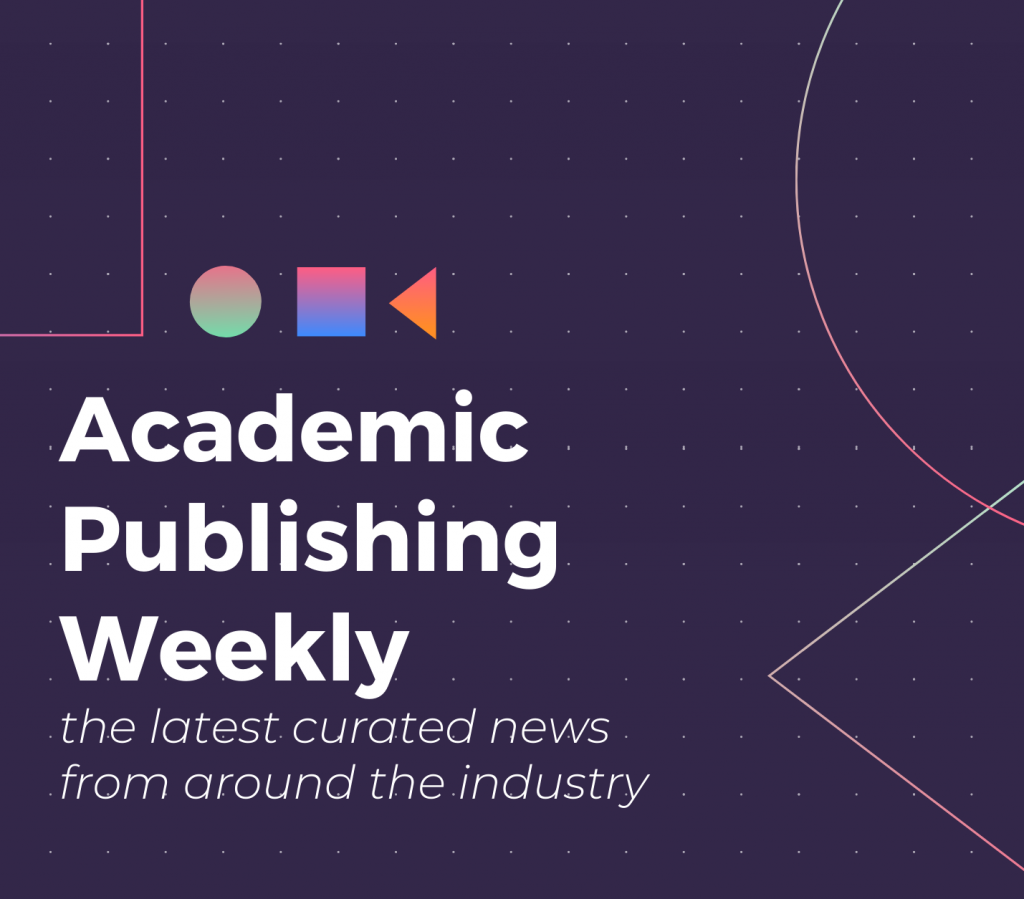 Open Access Round-Up: Part One
First up, IOP Publishing (IOPP) announced an unlimited transformative agreement with OhioLINK. The deal will allow authors from participating OhioLINK institutions to freely publish OA and access numerous IOPP journals. Next, The Company of Biologists and IReL renewed their open access agreement, enabling researchers to publish OA in The Company's hybrid journals and select fully open journals, including Disease Models & Mechanisms. In other open access news, Nature will provide researchers from more than 70 lower income countries with the opportunity to freely publish OA in Nature and Nature Research journals. Last, Elsevier will publish the open access journal, The International Journal of Electrochemical Science, as part of a new partnership with the publishing and service agency ESG.
---
Open Access Round-Up: Part Two
This week, Scholastica released "The State of Journal Production and Access 2022," its second global report on journal production among academic publishers. Surveying over 80 scholarly publishing professionals, the report found that the majority of respondents' organizations have OA options and use fully OA publishing models. In terms of future goals, respondents noted the importance of securing viable funding for publishing fully open access journals and increasing journal dissemination. Next, Melissa Blankstein from Ithaka S+R spoke with librarians from James Madison University on how university librarians and faculty approach open educational resources (OER). In particular, the librarians addressed the "demands on faculty time" presented during the pandemic, leading faculty to prioritize adapting to new teaching models, rather than exploring new course content options like OER. The librarians also stressed that efforts to implement OER aren't recognized in promotion and tenure, causing faculty to put OER adoption on the backburner. Finally, writing for Research Information, Thomas Shaw and Andrew Barker from Lancaster University Library took an in-depth look at the state of open access in UK academic publishing. Shaw and Barker highlighted the impact of Plan S, an increase in transformative agreements, and the role of librarians as partners and leaders in OA adoption. Of note, Shaw and Barker underscored the importance of acknowledging efforts in the global south, stressing that "other open access worlds need to be brought into the discussion, but this should be achieved through partnerships of equals, rather than misguided and neo-colonial attempts to 'educate' the global south."
---
AI in Scholarly Publishing and Academia
As artificial intelligence technology continues to make waves in academia, stakeholders in higher ed have expressed worries over how AI will change teaching practices, scholarly communication, and the publishing landscape. Analyzing a new preprint report from university researchers, Lauren Leffer of Gizmodo warns that ChatGPT, an AI language model from OpenAI, could threaten the integrity of scientific research. In the study, researchers provided medical professionals with a combination of real and fake abstracts generated by ChatGPT. The professionals only identified the fakes close to 70 percent of the time and, when ran through an AI output detector, results were not cleanly classified despite sorting the abstracts with greater accuracy. Leffer raised the issue of potential increases in fake publications, while also recognizing the benefits of AI in scienctific research. In other AI news, Susan D'Agostino of Inside Higher Ed fielded comments from academic experts, walking through recommendations of how academia should prepare for the emergence of AI. In particular, respondents noted the importance of establishing clear expectations, incorporating the student perspective, experimenting with the technology, and acknowledging AI's limits. Continuing with the idea of experimentation, Todd Carpenter from Scholarly Kitchen shared an interview with ChatGPT itself, providing a look at how the system views the impact of AI on scholarly communication.
---
---
Diversity in Higher Education and Publishing Imprints
First, Steven Mintz from Inside Higher Ed discussed "hard truths" that higher education can no longer ignore. Highlighting low graduation rates among Black and Hispanic students, instructor-centered courses, and the relegation of "students with the greatest needs to the most underresourced institutions," Mintz called for education that centers student learning and provides options for nontraditional students. Addressing issues of accountability, Mintz recommended greater intentionality in resource allocation and the development of student skills. In another piece from Inside Higher Ed, Laura W. Perna addressed a lack of data on faculty diversity, emphasizing the need for nationally representative data that measures faculty working conditions, success, and demographics. Perna explained that qualitative and quantitative data can inform universities on how rank, salary, and productivity differ among faculty members, enabling institutions to develop strategies to combat inequalities. Last, Library Journal examined diversity initiatives in publishing, highlighting efforts from publishing imprints and smaller presses to publish a diverse array of titles and better support authors from underrepresented communities.
Despite the clear need to improve faculty diversity, we lack a source of recent, nationally representative, individual-level data to address these questions.

Laura W. Perna, University of Pennsylvania
Tech and Project Updates: 2023
Writing for Scholarly Kitchen, Mike Rossner of Image Data Integrity, Inc. addressed the importance of transparency when using image manipulation/duplication software. Rossner writes in response to a group of publishers testing software for the STM Integrity Hub, "a platform being developed by STM Solutions, through which participating publishers will share access to their submitted manuscripts." Rossner stressed that the software data and results should be made publicly available so those using the software are aware of its limitations. As Rossner noted, the "integrity of the published record is sufficiently important that the validation data for software designed to protect that record should at least be made public, and at most should be audited by a public entity." Next, the University of California libraries announced a new research project on access to digitized books with funding from the Mellon Foundation. Researchers will use practices such as controlled digital lending to examine how libraries can legally expand access to digital materials. In addition, Danielle Miriam Cooper and Katherine Klosek of Ithaka S+R addressed how copyright law applies to streaming audiovisual content, exploring how librarians can license copyrighted content for educational and research purposes. Cooper and Klosek also investigated recent research on streaming challenges in libraries and how librarians can seek help with digitization and copyright concerns. Last, ITHAKA shared updates on plans for 2023, centering on accessibility and the preservation of materials.
---
Related Posts