News: Academic Publishing Weekly
Retroactive OA pilots, transparent peer review, and a new project in information literacy
Posted on February 4, 2022 in News
By Choice Staff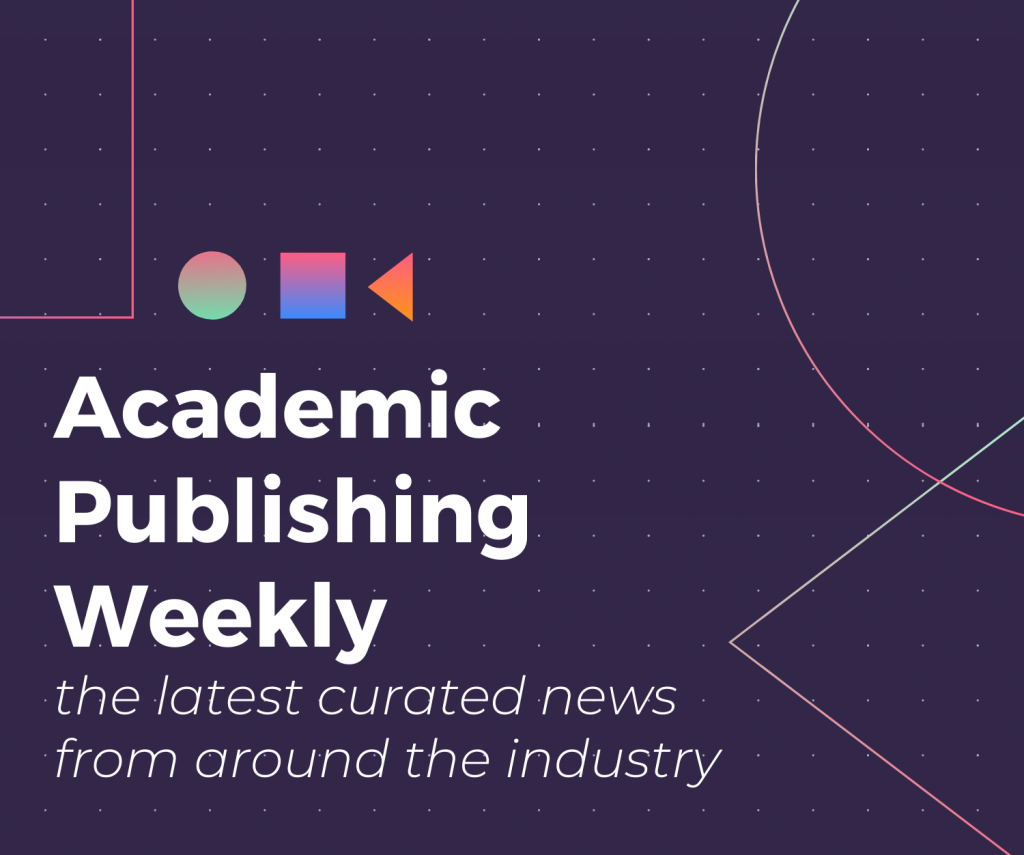 Maryland Ebook Drama!
Remember the Association of American Publishers' (AAP) lawsuit against Maryland's newly enacted law that puts a limit on ebook embargoes ("Ebook Licensing Debacle Continues")? Well, ahead of the approaching court hearing, the AAP "asked the court to reject Maryland's recently filed motion to dismiss the AAP's case, and to grant the AAP's motion for a preliminary injunction blocking the law." The base of AAP's argument is that the embargo limit violates copyright law, which Maryland's attorneys deny (duh). Interestingly, Publishers Weekly highlights the language in AAP's brief, which "makes no mention of the important role libraries play, and instead largely approaches libraries as any other commercial market actor." [Publishers Weekly]
---
Elsevier Makes Headlines
Elsevier has entered a three-year agreement with the NorthEast Research Libraries (NERL), a "consortium representing some of America's leading research institutions." This deal includes a "first of its kind" retroactive OA pilot program, which means: "Each year of the agreement will open five years of content by researchers based at NERL institutions—a total of 15 years constituting tens of thousands of articles authored by leading researchers." All participating member institutions will reap the benefits. In other Elsevier news, an independent researcher found that Elsevier "embeds a unique code in every academic journal article users download," which sparked surveillance claims. Elsevier stated that the code "helps to prevent cybersecurity risks to our systems and to those of our customers—there is no metadata, PII [Personal Identifying Information] or personal data captured by these." Not all were convinced, setting off a long Twitter thread.
The future of scholarly communication depends on agreements that don't reinforce the inertia of the past or create new inequities. We have succeeded in this agreement by arriving at an entirely new model that provides more access for all who seek knowledge.

Lindsay Cronk, University of Rochester/NERL
Peer Review Turns See-Through
IOP Publishing announced it will adopt transparent peer review for all of its open access (OA) journals, "making it the first physics publisher to adopt the approach portfolio-wide." As a quick refresher, transparent peer review means readers can access every step of the peer review process, including reviewer notes and author responses. This decision comes in the wake of a one-year test run in three IOPP journals, where authors and reviewers could opt in or out of the transparent process. The push toward transparency is two-fold: to increase accountability in the research community, and to give reviewers their dues. [Research Information]
---
---
Information Literacy Project
A National Science Foundation (NSF) grant of $750,000 will allow researchers to investigate the information literacy skills of various populations. The project involves creating and testing out new ways to encourage info lit expertise, and will eventually culminate in an instructional toolkit "for use outside the formal education system, with a strong focus on libraries." The project leaders include academics in media studies and library science, who have already begun research on what unique training is needed in different communities and why libraries can act as a starting point for this work. [Library Journal]
---
Higher Ed Trends and Updates
On Inside Higher Ed, National Council for Online Education members reflect on the significant difference between online learning and emergency remote learning. They highlight the benefits of quality online courses when faculty receive the time to prepare and adapt curriculum for an online environment. They also note the popularity of online learning pre-pandemic, and the need to develop and fund these courses to meet modern students' needs for accessibility and flexibility. Next, PEN America discusses recent "educational gag orders" in higher education that "exert ideological control over what is being taught and read in classrooms and lecture halls." Though 2021 only saw three states pass such laws, 2022 is ripe with proposed restrictions. Last, The Chronicle of Higher Education shares a surprising boost in state spending in higher education. Audrey Williams June cites a recent report on state support, tracking funds state-by-state, as well as overall trends.
---
Related Posts