News: Academic Publishing Weekly
AP African American Studies curriculum updates, trade publishing news, and women in academia
Posted on February 3, 2023 in Blog
By Choice Staff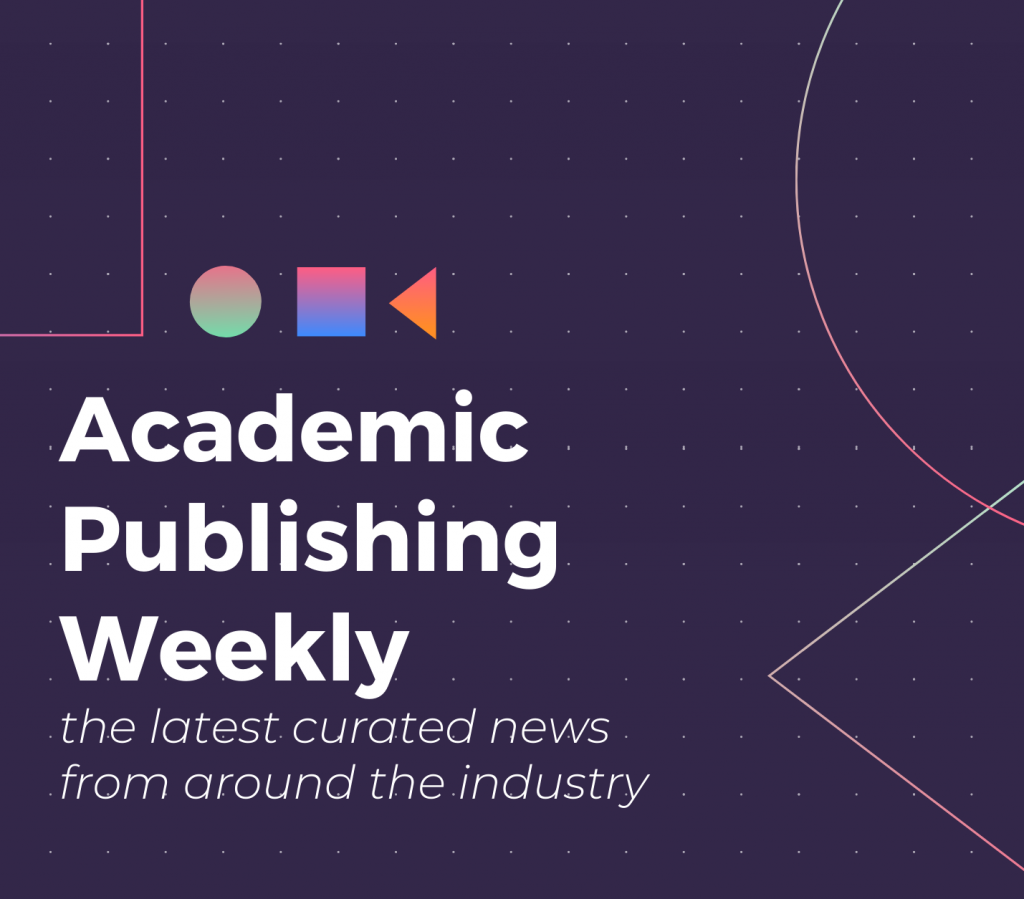 Censorship and the New AP African American Studies Curriculum
The College Board has modified the curriculum for Advanced Placement African American Studies, following recent attacks on the pilot from conservative politicians. Anemona Hartocollis and Eliza Fawcett of the New York Times explained that the official curriculum no longer includes information on critical race theory, Black Lives Matter, or queer perspectives. PEN America also commented on the revised framework, with Jeremy C. Young, senior manager of free expression and education, noting, "This decision risks empowering such attempts to exert ideological control over the freedom to learn, running counter to the ideals of viewpoint diversity that are necessary to preserve a culture of free expression and open inquiry in our schools." Further weighing in on the impact of Florida's politics, Francie Diep and Emma Pettit of The Chronicle of Higher Education addressed DeSantis's plans to dismantle DEI efforts in Florida universities and push for a Western-history-based curriculum. Diep and Pettit also noted recent pushback on the decision, including statements released by the faculty union United Faculty of Florida. Turning to book bans, Kelley R. Taylor of School Library Journal covered a challenge from the ACLU in Texas that has led to a federal investigation from the Department of Education's Office for Civil Rights. The case will examine if a book ban at Granbury ISD is the product of illegal discrimination against LGBTQ+ students, with the ACLU accusing the school of violating Title IX. If the case is won by the ACLU, it may provide a way to counter future book bans as civil rights violations.
---
Book Awards and Trade Publishing Updates
The end of the HarperCollins Union Strike may be within sight, with Publishers Weekly reporting on the introduction of an independent mediator. The mutually agreed upon mediator will handle labor negotiations in the hopes of ending the union strike and achieving a fair contract. The HC Union noted, however, that the strike will continue until an agreement is made. The news comes as HC announced plans to cut 5 percent of its North American workforce due to supply chain issues and a fall in sales. In other trade publishing news, Madeline McIntosh has resigned as the CEO of Penguin Random House US, coming after the resignation of global PRH CEO Markus Dohle and PRH's failed bid on Simon & Schuster. Next, Elsevier named Dr. Charlotte Wien as Vice President of European Library Relations, a new role to "build and enhance the company's relationships with the European academic library community, and to strengthen Elsevier's commitment to be a trusted, innovative, and collaborative provider of services and content." As for book awards, the American Library Association announced the winners of the 2023 Andrew Carnegie Medals for Excellence, with Random House's An Immense World: How Animal Senses Reveal the Hidden Realms Around Us by Ed Yong winning in nonfiction. Next, the National Book Critics Circle announced the finalists for the best books of 2022, including autobiography, criticism, nonfiction, and poetry categories. Lastly, the shortlists for England's Rathbones Folio Prize were revealed, featuring titles in fiction, nonfiction, and poetry.
---
AI Round-Up
As the academic community continues to parse the benefits and risks of ChatGPT, Hong Zhou and Sylvia Izzo Hunter of Wiley Partner Solutions explore how to employ the Digital ABCs (AI, Big Data, and Cloud Computing) in article submission and review. They first note the increased pressure on publishers and researchers to screen for research misconduct and the overwhelming increase of submissions following the pandemic. To address this, Zhou and Hunter suggest using automated tools to help evaluate submissions, auto-suggesting reviewers and journals, and automating author disambiguation. Taking another look at ChatGPT, Sean Ross Meehan of Inside Higher Ed examined OpenAI's policy on AI authorship. Of note, the policy indicates that "content generated through the use of ChatGPT and intended for publication as writing…is to be understood as 'co-authored' by the user and the AI." Meehan concludes that human authors retain responsibility for the work published and are expected to include disclaimers when working with AI. Further, Meehan notes that the policy presents an opportunity for educators to consider the importance of crediting sources and cultivating responsible authorship. Finally, Inside Higher Ed's Susan D'Agostino looked at how professors are designing assignments in the age of AI, with some educators committed to outshining ChatGPT's ability and exposing the weaknesses of AI.
---
---
Open Research Partnerships
Despite recent recommendations for public access to federally funded research, numerous researchers are still wary of adopting open research practices. Referencing recent reports that reveal a high level of support for open science but a low level of implementation, Erika Pastrana, Springer Nature's Editorial Director for the Nature Portfolio, and Code Ocean's CEO Simon Adar cite concerns over data sharing, misuse, and institutional support. Pastrana and Adar recommend that publishers actively facilitate open research processes and encourage data-sharing mandates as part of the publication process, noting Springer Nature's recent integration of its submission system with Code Ocean. In other news, ResearchGate and academic publisher De Gruyter are partnering to syndicate over 100,000 articles from De Gruyter's open access journals to ResearchGate. The collaboration will also provide authors who publish their work open access with "statistics and insights on the impact of their work, as well as enabling them to directly connect with their readers."
---
Women in Academia and Industry "Inclusivity Action Plan"
Examining gender inequity in academia, Nazli Kibria of Inside Higher Ed considers the significant number of women who hold the position of department chair despite underrepresentation in top administrative roles. Noting the emotional labor and lack of institutional support afforded to academic department chairs, Kibria suggests that women have been delegated to the position as its demands increase. Addressing the feminization—or, "the entry of women into jobs and employment sectors where they were not generally present before"—of the department chair, Kibria calls for more recognition and support for women in these positions. Additionally, in response to growing DEI-related concerns in the publishing industry, the UK-based Publishers Association released the "Inclusivity Action Plan," an initiative aimed at creating a nationally representative workforce, increasing pay equity, ensuring data collection, and furthering inclusive policies. The full plan can be found here.
People within the BiPOC community are often overlooked, and Twitter gives us potential and a unique access point in which to create sustaining professional relationships, engage with others we wouldn't otherwise be able to get ahold of, share a bit of our story, and elevate each other.

Kristin Meekhof, Esquire
Book Twitter and a New Perspective on Streaming Video
Following Elon Musk's acquisition of Twitter, many considered how the move would impact academics. In a similar vein, Sophie Vershbow of Esquire examined how the changing Twitter landscape affects authors and publishers, specifically focusing on #BookTwitter. In particular, Vershbow explained that many writers use Twitter to connect with fellow authors and publishing professionals, with the platform even helping some authors find literary agents. Vershbow also touched on the impact of having a robust following, with a high number of engaged followers positively affecting book sales and an author's likelihood of being published. Next, Andy Horbal, director of access services and streaming video coordinator at Cornell Library, provided a librarian's perspective to streaming video policy statements. Noting the effects of licensing and libraries' limited funds, Horbal stressed that video collections tend to represent only what's currently being used in classroom, rather than reflecting a "full spectrum of our faculty's teaching and research interests." Horbal highlighted Cornell's adoption of individual subject collection policies and considered the benefits of allowing the digitization of physical video-based content.
---
Related Posts