News: Academic Publishing Weekly
The future of libraries, cheating in higher ed, and the potential of "Slow Productivity"
Posted on January 7, 2022 in News
By Choice Staff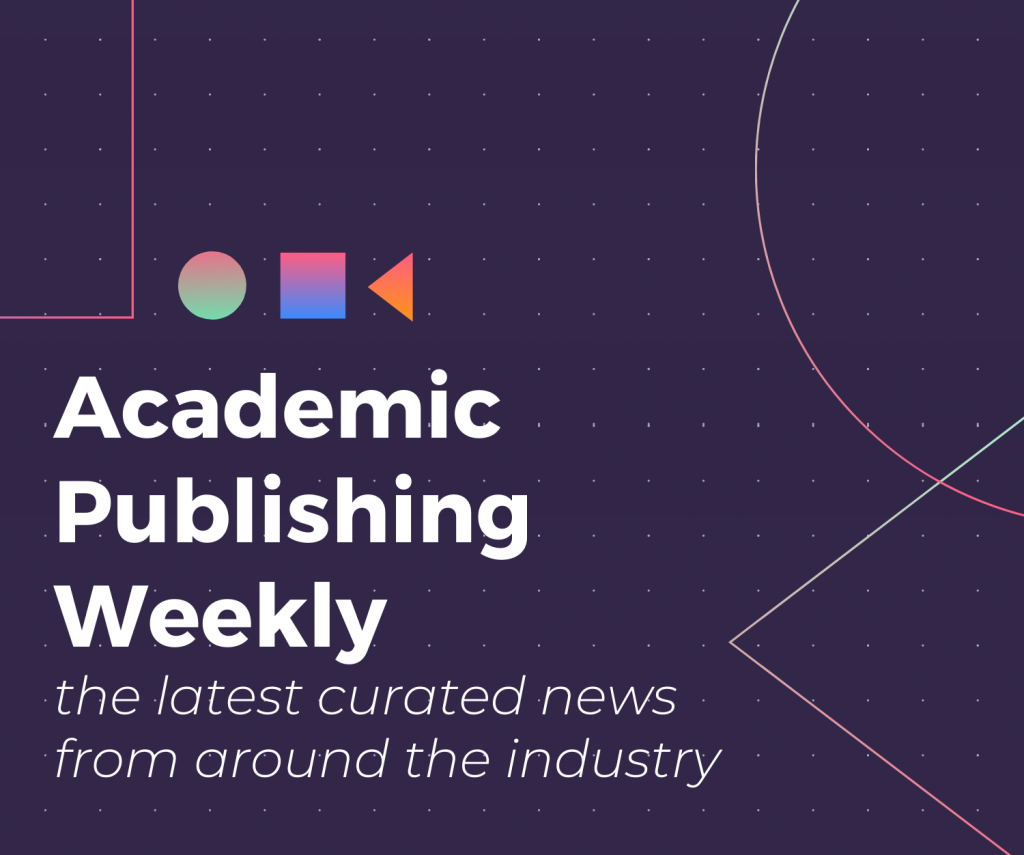 A Look at Libraries
A guest post on Scholarly Kitchen unpacks a recent research briefing that reviews how libraries have responded to the COVID-19 pandemic. The report surfaces the "New Model Library," which looks to adapt its policies, collection development, and work environments to reflect the needs of its mission and community—beyond reactions to public health crises. The post discusses the findings of the briefing, including work, engagement, and collection experiences during the pandemic, and recommendations to evolve pre-COVID practices as well. In addition, Karin Wulf follows up a previous post on library-based books ("The Listicles Continue"). Crowd-sourcing picks from the comment section and social media, Wulf shares an updated selection of nonfiction and fiction titles that highlight the history, work, and meaning of libraries.
---
Catch Up on 2021, Then Look Ahead to 2022
Publishers Weekly posted a round-up of 2021, reflecting on where the publishing industry stands almost two years into a pandemic. The review covers acquisitions, sales numbers, hybrid conferences, and supply chain issues. Scholarly Kitchen offered its own 2021 review, revealing the most popular stories of the past year, as well as trends in readership. Next, 99designs shares its predictions for book cover design trends in 2022. Funky patterns, grid templates, and dystopian illustrations populate the picks. Finally, Literary Hub collects its most anticipated books for 2022. Nonfiction and fiction titles dot the list, including university presses like Princeton, Yale, Johns Hopkins, and more.
Too many initiatives pay lip service to intersectional equity but do not invest the resources necessary for real change to occur.

Cassidy Sugimoto, Georgia Institute of Technology
The Impact of Racial and Gender Identity on Classification and Citation
A recent study looked at over 5 million articles published from 2008-2019, finding trends of over or underrepresentation across subject areas based on gender and race. The report compares output and citation rates in various fields according to gender and racial identification; for example, Black women authors were well represented in areas of social identity, and underrepresented in health specialties. More broadly, "minoritized authors tend to publish in scientific disciplines and on research topics that reflect their gendered and racialized social identities," while white researchers "enjoy 'a privilege of choice in scientific knowledge production.'" The study closes with recommendations to better represent authors in all subject areas across racial and gender lines through targeted hiring efforts and better funding for disciplines that draw a large number of non-white scholars. [Inside Higher Ed]
---
---
COVID Effects: Conferences and Hybrid Work
Colleen Flaherty forecasts scholarly conferences in 2022, finding a turbulent mix of in-person, hybrid, and cancellations. Flaherty delves into the headaches associations face as they weigh the costs—monetary or otherwise—of choosing between moving forward with in-person events, developing a makeshift hybrid style, or transitioning to entirely online. In addition, they must juggle precautions like vaccination requirements, testing availability, and masking. In other COVID-related news, university administrators recently discussed flexible work policies for staff and faculty. While shifting to hybrid environments, leaders found and dealt with ongoing issues of measuring productivity and ensuring equity between different job descriptions and needs.
---
Cheating in Higher Ed
Cheating—it happens. But how often does an education-technology company help students do it? Chegg—perhaps most popularly known as a rental textbook service—faces a lawsuit for allegedly misleading investors on its sudden economic growth in response to the COVID-19 pandemic. The suit argues that Chegg obfuscated the fact that its success of the past year was a "temporary effect" and "'largely due to the facilitation of cheating.'" The cheating in question is a 24-hour subscription service where students can receive academic help from "experts"—increased use of the service coincided with the rise of remote learning. Chegg found the suit "lacking in merit," though its stock still has taken quite a dip. If interested in cheating in higher education, Choice's podcast The Authority File just released an episode with an academic integrity and educational ethics scholar, which you can listen to here. [Inside Higher Ed]
---
The Concept of "Slow Productivity"
When January 1st rolls around we pledge to eat better, exercise more, and work harder. But is working harder a realistic goal in our age of burnout, anxiety, and work-related stress? Cal Newport tackles the topic of a four-day work week, arguing that less work hours isn't enough to combat the now blurred lines between our professional and personal lives. Newport introduces the concept of "Slow Productivity," which strives to "keep an individual worker's volume at a sustainable level." Essentially, it's not only about the number of hours worked, but the number of tasks assigned. He walks through how managers can modify workflows to cultivate a more productive and stress-free (or at least stress-reduced) work environment. [The New Yorker]
---
Related Posts