News: Academic Publishing Weekly
Sale numbers, library network plans, and the publisher vs researcher debate
Posted on January 29, 2021 in News
By Sabrina Cofer, digital media assistant, Choice
2019 vs 2020: How Has Publishing Fared?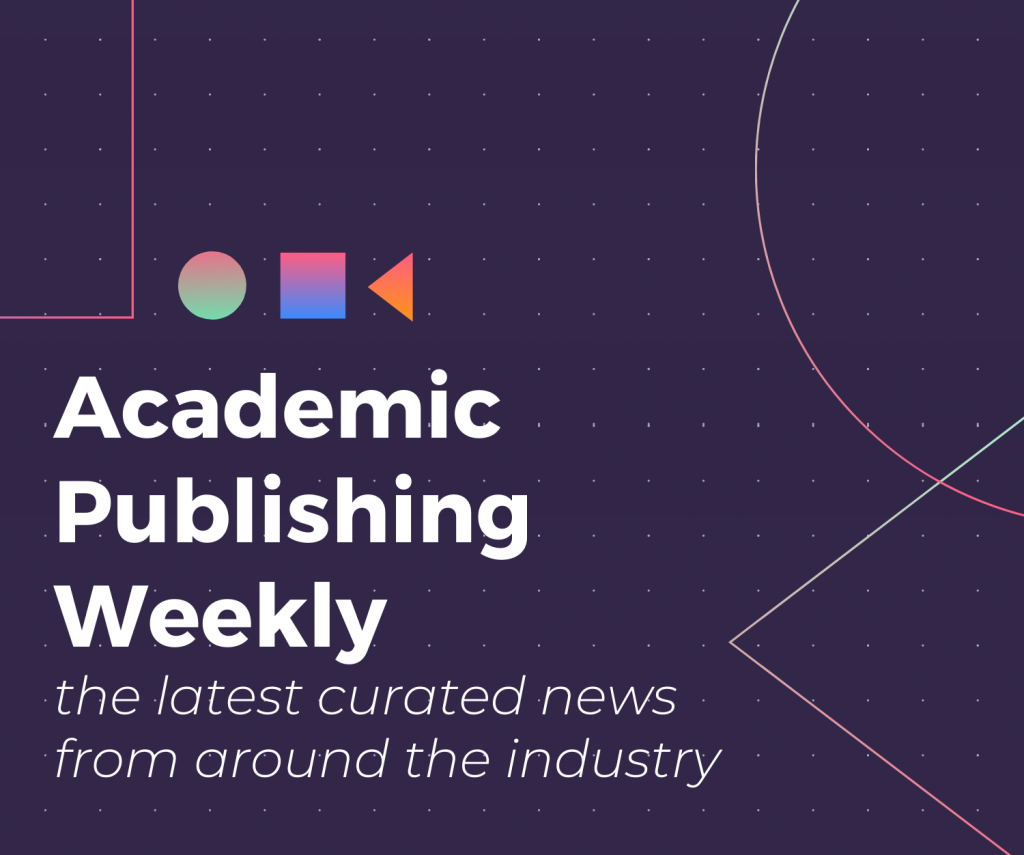 The Association of American Publishers released its StatShot report for November, which includes some riveting results. As a whole, the publishing industry has, dare I say, thrived. Total revenues across all categories were up 24 percent in November 2020 compared to November 2019. On a year-to-date basis (January-November 2020 vs January-November 2019), ebook, print, and audio formats all experienced increased sales. Looking closely at the education sector, November didn't bode well for higher education course materials or university presses, but on a year-to-date basis, both saw gains. Closing in a year of COVID, many are (more than) familiar with virtual learning and working environments, so how will that affect textbook and press sales? Will ebook sales slump after high gains? Will print sales rise as we hunker down for what's likely to be several more months of staying home? Only time will tell… [Publishing Perspectives]
---
Academic Publishers Face Ebook Price Gouging Accusations
Last week, Amazon and the Big Five got slapped with a lawsuit for ebook price gouging. This week, a group of UK librarians published an open letter, calling on the government "to investigate the practices of the academic ebook publishing industry." The campaign notes that since the pandemic many libraries are closed to students and unable to lend physical books, leading to an increase in ebook usage. The letter argues that ebook licensing rules are too convoluted for the current environment, and "price rises are common, sudden and appear arbitrary." Taylor & Francis and McGraw Hill have disputed the claims. The letter has gained almost 3,000 signatures since publication. [The Guardian]
University library budgets are finite, and are frequently prone to cuts. Most of us are bracing ourselves for further budget cuts this year as we wait for the extent of the impact of COVID-19  on our institutions to become clear. We have been 'doing more with less' for years but there comes a point where there is just not enough money to purchase digital resources at their current prices.

Campaign to Investigate the Academic Ebook Market
What Will Libraries Look Like Post-Pandemic (If We Ever Get There)?
Valerie Nye, library director at Santa Fe Community College, and Christopher Schipper, West Campus library department head at Pima Community College, argue that in the wake of the pandemic, libraries need adequate and fair funding—not budget cuts. Nye and Schipper claim that the additional CARES Act funding that allowed them to provide WiFi hotspots, laptops, and accessible online resources shouldn't be temporary. In fact, the need for these offerings have existed long before COVID. In other library-related news, The Big Ten Academic Alliance (BTAA), "a consortium of independent universities spread across 11 northern and midwestern states," announced plans to unite their library collections into one entity, the BIG Collection. The network will allow students and faculty to access content from all member libraries, "going beyond the current systems of interlibrary loan (ILL) and shared digital resources, licensing, and programming." The steering committee acknowledges that this collection won't be built overnight, but it still marks an intriguing shift in academic library lending. [Inside Higher Ed]
---
---
Publishers vs Researchers
Roger Schonfeld, director of Libraries, Scholarly Communication, and Museums for Ithaka S+R, argues that publishers, despite some advancements in recent years, still aren't meeting the needs of researchers. He highlights areas of concern—paywalled content, clunky interfaces, submission roadblocks—and suggests strategies for improvement. Schonfeld is not so naïve as to not recognize that a user-centric focus may not align with "existing organizational incentives" (i.e., it's not profitable); looking ahead, his primary hope is that these aims can act as a guide for future policies. Actual implementation aside, the article sure did lead to a lively discussion in the comment section. [Scholarly Kitchen]
---
More Book Awards!
Last year, the National Book Critics Circle awards ceremony was cancelled due to COVID; this year, the event will be completely virtual. The NBCC announced the finalists in its 6 categories: Autobiography, Biography, Criticism, Fiction, Nonfiction, and Poetry. The 30 books honored include several from university presses, like Harvard's Island on Fire: The Revolt That Ended Slavery in the British Empire by Tom Zoellner, Pittsburgh's Imperial Liquor by Amaud Jamaul Johnson, and more. Set for late March, the virtual event may not have a red carpet involved, but an awards show is still an awards show! [Publishers Weekly]
---
Hit a Pandemic Wall? Put on Some Work Clothes
Have you been taking Zoom work calls in pajamas? Or sweatpants and a collared shirt on top? If so, it might not be the best for your mental health. A survey of Australian researchers found that those who stayed in "bedroom attire" during the work day were more likely to experience poor mental health compared to those who put on normal work clothes. Interestingly, productivity levels stayed the same, whether wrapped up in a bathrobe or a blazer. The study also looked at where at home researchers work, and a surprising number revealed the bathroom as an office spot—most likely due to better WiFi connections. As working from home is most likely to continue for the greater part of this year, it's important to check in with yourself and maybe throw on some pants that actually have a zipper. [Inside Higher Ed]
---
---
Related Posts