News: Academic Publishing Weekly
Book awards winners and finalists, submission anxieties, and the International Day of Education
Posted on January 28, 2022 in News
By Choice Staff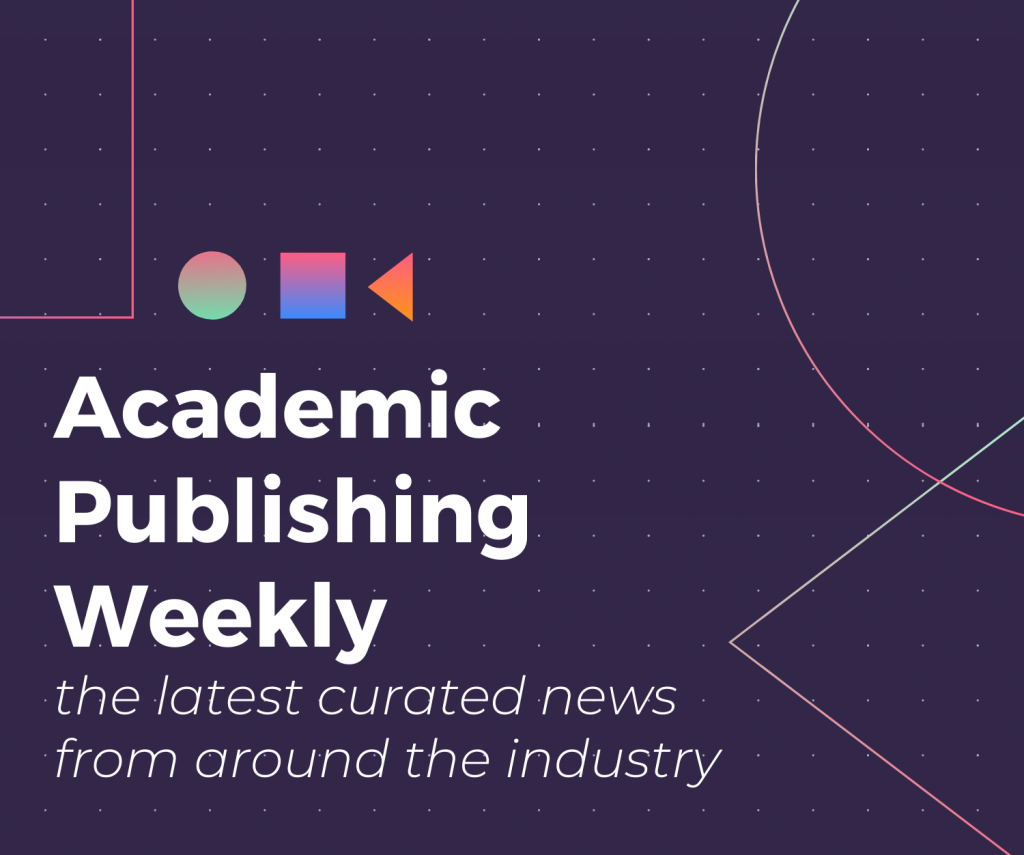 Ready Your Gowns: It's Award Season
Several organizations made book awards announcements this week, highlighting the best of the best in various genres. The Association of American Publishers (AAP) released the finalists and winners for the PROSE Awards, which celebrates academic works from last year. Many university presses make up the list, including NYU, Penn State, and Fordham. Next up, PEN America announced the finalists for the 2022 PEN America Literary Awards, choosing works in nonfiction, poetry, biography, science writing, and more. The 11 categories offer prize money spanning from $3,000 to a whopping $75,000; winners will be announced in late February. Finally, the National Book Critics Circle selected its award finalists in biography, criticism, nonfiction, and more, and will celebrate the winners in March.
---
The Big Question
So, does open publishing detract from print sales? John Sherer of the University of North Carolina Press highlights a recent research project funded by the National Endowment for the Humanities that will look into just that. Sherer reviews the current environment of monographs and open access, underscoring the latest OA pilots, the pandemic's impact, and whether or not monographs are too specialized to reach a large audience. He closes with hopes for and possible revelations from the project, inspiring a lively comment section in the process. [Scholarly Kitchen]
Even if it is true that in more stable situations, OA erodes print revenues, then understanding the degree to which print is reduced could be a key guidepost in modeling a sustainable OA subsidy. But if it is not correct—if OA has only a marginal impact on print revenues—then there could be a substantial opportunity to expand OA publishing.

John Sherer, University of North Carolina Press
Overcoming Book Submission Fears
Still have faith in the print route? Publishing consultant and developmental editor Laura Portwood-Stacer digs into common anxieties over the book submission process. She picks apart these worries (proposal isn't perfect, not qualified enough, the dreaded peer-review process) to reassure and encourage academics to push through the fear. Walking through her own publishing journey, Portwood-Stacer provides useful tips and guidance "to help you get that proposal you've been fretting over out the door." [Chronicle of Higher Education]
---
---
Diversity in Scholarly Publishing
Michiel Kolman, senior vice president of Elsevier's research networks, discusses diversity in academic publishing. Kolman underscores the importance of outreach efforts, inclusive research practices, and female leadership. Kolman also explains the impact of the Black Lives Matter protests and COVID-19 on publishing practices. In addition, Haseeb Irfanullah dives into "The Other Diversity in Scholarly Publishing," i.e., the myriad choices in the publishing process, from preprint practices to open access policies to peer review options. Irfanullah compares the diversity in publishing operations to tales of biodiversity—because what's an in-depth look at scholarly publishing trends without an elaborate metaphor?
---
Strengthening Science Literacy
Jay Flynn of Wiley Research chats about the public's renewed interest in scientific studies and its impact on scholarly dissemination. Charting the history of open access and its influence on accessibility, Flynn also reviews Wiley's recent acquisitions and how this bundling of resources could affect distribution. Additionally, publishers and presses have joined forces for the Covid Knowledge Cooperative, "an initiative to help broader audiences find, understand and act on research relating to Covid-19, coronaviruses and other infectious and respiratory diseases." Participating organizations will propose content "to be explained in plain language, and promoted through a single 'magazine-style' website." This effort follows in the footsteps of the Climate Change Knowledge Cooperative ("Publishers Team Up for Climate Research"), which began in the fall of last year.
---
International Day of Education: Reports and Responses
January 24th marked UNESCO's International Day of Education, bringing with it a disappointing report on literacy rates and school attendance and accessibility. A statement from UNESCO's secretary general Audrey Azoulay noted the added disruptions to education due to COVID-19, and the need for a concerted, united effort to financially invest in education around the globe. In accordance with the commemoration, Springer Nature released a digital "content hub" in support of the United Nation's fourth Sustainable Development Goal (SDG); the goal aims to "ensure inclusive and equitable quality education and promote lifelong learning opportunities for all." Content will include interviews, blog posts, and highlights from books and journals on the topic.
---
Related Posts