News: Academic Publishing Weekly
Continued academic censorship, distinguishing between human and AI prose, and streaming video in the classroom
Posted on January 27, 2023 in News
By Choice Staff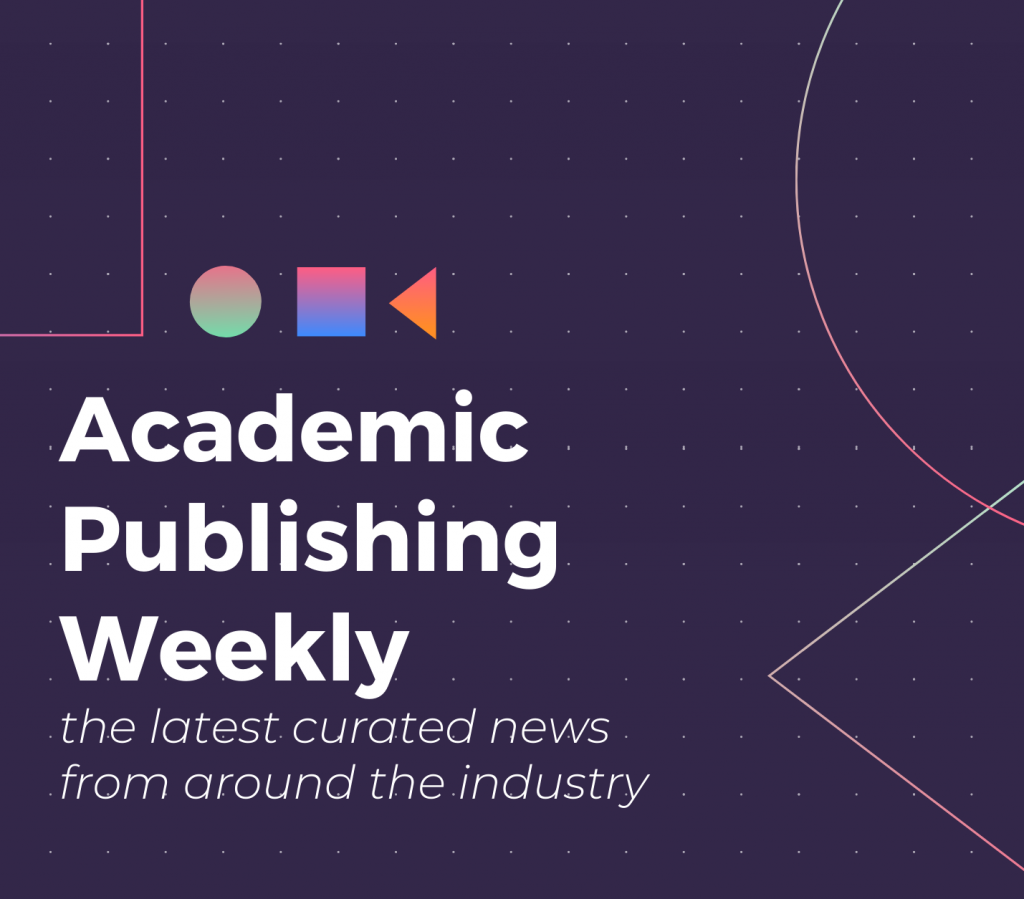 New AAP Chair of the Board and Literary Awards
This week, the Association of American Publishers (AAP) named Julia Reidhead, current chair and president of W. W. Norton, as the association's board chair. In a statement, Reidhead noted: "It's a privilege to assume the role of chair…to represent the many large and small publishers in this essential industry, and to address the extremely pressing challenges that will have a direct impact on the immediate and long-term vitality of publishing." Next, as the 54th NAACP Image Awards fast approaches, nominees for the literary categories were announced, sortable by fiction, non-fiction, debut author, and more. Several university presses are contenders, including the University of Georgia Press and The Belknap Press of Harvard University Press. PEN America also released the longlists for the 2023 Literary Awards, featuring a range of categories including science writing, essay collections, poetry, and book-length translations. Minnesota, Princeton, and Nebraska are included among the university presses honored.
---
Academic Censorship and Attacks on DEI
In an opinion piece for Inside Higher Ed, James Grossman and Jeremy C. Young addressed how divisive concept bans in K-12 schools can impact higher education. In particular, Grossman and Young warned that efforts to ban courses on sexuality, history, and race can lead students to enter university without an accurate understanding of U.S history and respect for diverse identities. In addition, they noted that bans can affect concurrent-enrollment courses and training programs for aspiring K-12 teachers. As Grossman and Young stressed, "Educators prohibited from teaching history with professional integrity cannot provide students the resources they need to become responsible citizens in a democratic society." Eric Kelderman of The Chronicle of Higher Education also weighed in on attacks on DEI, noting recent proposed legislation by scholars at the Manhattan and Goldwater Institutes. The model legislation would eliminate DEI officers, diversity statements, the use of students' preferred pronouns, and more. These attacks come after continued book ban attempts in North Dakota and Florida, and a recent rejection of an AP African American Studies class, also in Florida.
---
Partnerships and Industry Updates
OhioLINK and scholarly publisher De Gruyter have signed a new agreement, providing OhioLINK libraries with frontlist eBook collections from several prominent university presses. The arrangement falls under De Gruyter's University Press Library program, a "single platform with 13 microsites offering eight exclusive university press archives comprising more than 15,000 titles." Next, Wiley is partnering with the Czech National Library of Technology (CzechELib) for the publisher's first OA agreement in the Czech Republic. The four-year agreement will allow CzechELib researchers to publish OA in Wiley's hybrid journals. In addition, IGI Global announced a partnership with CORE, enabling the academic publisher to add its OA papers to CORE's collection. Of the announcement, Melissa Wagner, Vice President of Editorial for IGI Global, stated, "Integrating with CORE offers huge strides in our push for equality and accessibility of innovative research for all." In terms of industry sales, the Association of American Publishers' November 2022 StatShot Report revealed a dip in higher education revenues, with course materials falling close to 20 percent compared to the previous November. Last, Mandy Hill, Managing Director of Academic Publishing at Cambridge University Press (CUP), joined Scholarly Kitchen chef Robert Harington to discuss her views on OA and the future of academic publishing at CUP.
---
---
Open Access News and Persistent Identifier Adoption
As publishers, organizations, and societies contend with the new OSTP guidance, Dr. Steven Arndt, President of the American Nuclear Society (ANS), provided a look at how the society approaches open access. In particular, Arndt addressed funding challenges that result from making content freely available, and ANS's introduction of a hybrid journal model to test out OA. Due to positive feedback from ANS members, the society now plans to implement a fully open research platform that offers a variety of article types and follows a post publication peer review model. In other OA news, MIT Press announced that it will open its 2023 spring monographs, published via the library collective action model Direct to Open (D2O). Last, Alice Meadows of Scholarly Kitchen examined a growing interest in persistent identifiers (PIDs), considering how PIDs can improve publishing research infrastructure, encourage transparency, and support FAIR (findable, accessible, interoperable, and reusable) principles. Meadows also drew attention to the Research Data Alliance National PID Strategies Working Group, emphasizing the importance of a national approach and encouraging stakeholders to consider the needs and perspectives of smaller, local organizations.
In the long run, it is almost sure that we will have AI systems that will produce text that is almost indistinguishable from human-written text.

Yoshua Bengio, University of Montreal.
Another Look at TikTok, ChatGPT, and Publishing Unions
Following recent concerns with the use of TikTok at public universities, Johanna Alonso of Inside Higher Ed questioned the efficacy of banning the platform on campus networks. Noting that students can bypass bans via cellular data, Alonso hypothesized that the bans won't have a profound effect on university learners. Highlighting how numerous social platforms collect user data, Thomas Skill, CIO of the University of Dayton, suggested that campuses should address students' lack of concern over the risks of data sharing, rather than restricting access to social media. Next, writing for Scholarly Kitchen, Curtis L. Kendrick, Binghamton University Libraries Faculty and Staff mentor, tested the abilities of ChatGPT, posing questions on racism in academic libraries to the AI tool. Kendrick found that the platform provided coherent, nuanced answers but struggled to give credible citations. He recommended that programmers provide ChatGPT with data from the academic sector, and noted the value of (human) librarians despite the new tech. Similarly, Susan D'Agostino of Inside Higher Ed considered recent AI-writing detection efforts, investigating "what makes prose human." Despite the usefulness and potential applications of detection tools like GPTZero, D'Agostino found that false results persist and that AI-detection still can't be used on its own. D'Agostino underscored that as it becomes more difficult to distinguish between human and AI writing, educators will need to consider new, creative ways of testing student comprehension. Lastly, University of Washington (UW) librarians and UW Press employees planned a second strike, calling for increased pay to address the rising cost of living.
---
This Week's Studies: Journal Editors and Streaming Video
Brian Owens of Nature investigated a new report that revealed widespread gender gaps and self-publishing among journal editors. Looking at more than 80,000 editors and 1,000 journals, the report found "systemic, and persistent, gender inequality in editorial boards across all research disciplines except sociology." In terms of self-publishing, the study revealed that close to a quarter of journal editors self-published a tenth of their papers. To address these concerns, Owens fielded recommendations like excluding editors from the submission process and hiring more early-career researchers to increase editor diversity. Next, a recent report from Ithaka S+R looked at instructors' use of video streaming content. Specifically, the study discovered that instructors prefer short-form content, prioritize low costs, and favor videos that "meaningfully reinforce their course content, introduce diverse perspectives and narratives, and promote student engagement and learning."
---
Related Posts