News: Academic Publishing Weekly
New books for 2023, gender bias in peer review, and a resurgence of the Big Deal?
Posted on January 6, 2023 in News
By Choice Staff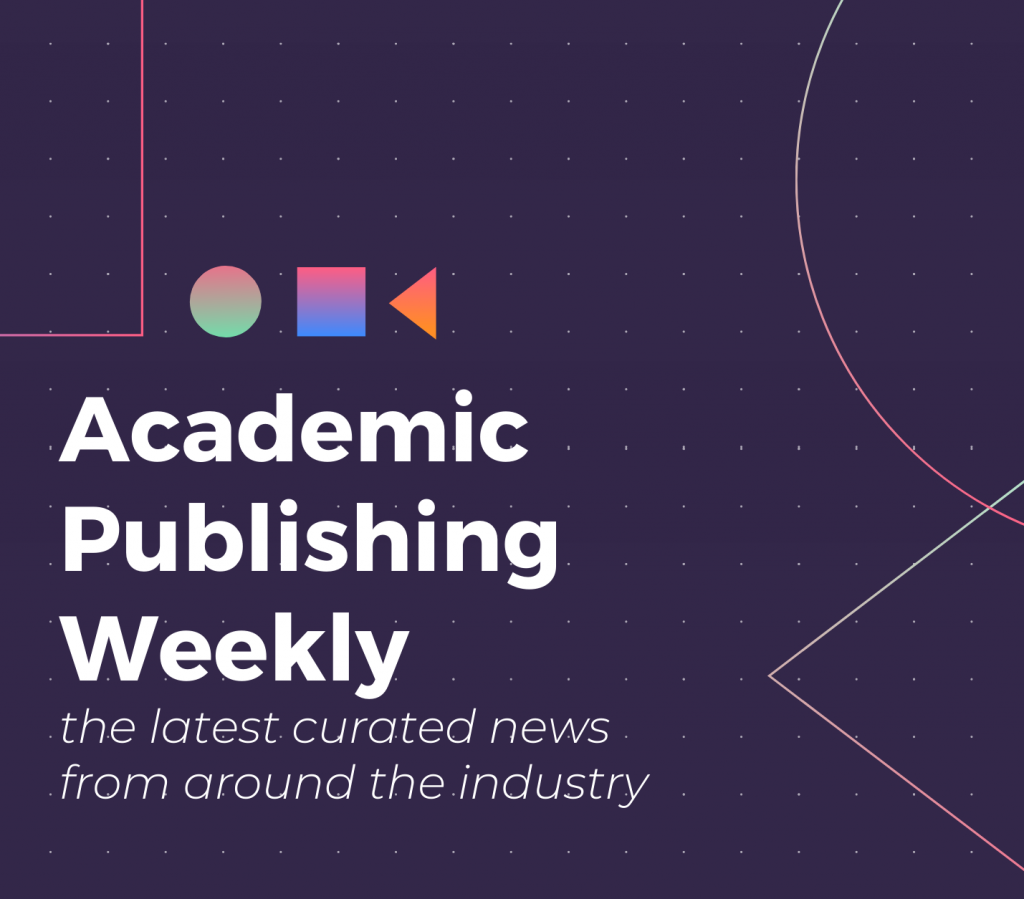 New Year, New Releases
To kick off the new year, several outlets released forthcoming picks for this winter season. First up, Literary Hub published "12 new books to kick off your 2023 reading," featuring a mix of nonfiction and fiction titles. Of note, the list included Teju Cole's Black Paper: Writing in a Dark Time from the University of Chicago Press. Next up, the New York Times shared a variety of recently published titles with topics ranging from the Great Migration to political biography. Several university presses also made the list. In addition, Bustle released a collection of anticipated winter reads, including essays, short stories, novels, and, in case you somehow missed it, a book by a certain British prince. Last, BookPage weighed in with several lists of upcoming reads, sortable by fiction, nonfiction, mystery & suspense, and more.
---
Open Access or Not? Pushback and Renewals
Despite support for open access, some organizations are pushing back against the move towards universal OA. Rick Anderson of Scholarly Kitchen reported on a recent deal between Elsevier and the Texas Library Coalition for United Action, noting that the partnership is a "toll-access arrangement" that includes rights-reversal for authors, rather than an open access agreement. Anderson raised concerns that the agreement may signal a return to the Big Deal subscription model. Also noting a proposed "One Nation, One Subscription" policy in India, Anderson warned that the model "will signal that in at least some major polities, the primary concern is not with making all research freely available globally, but with making needed research available to their constituencies." On the flip side, the US House of Representatives released the Fiscal Year 2023 omnibus appropriations bill, providing the Open Textbook Pilot grant program with funding for the sixth consecutive year. SPARC noted that the program supports the use of open educational resources and aims to reduce student spending on course materials. SPARC also addressed the positive impact of open textbooks on student success and its efforts to support funding for the program and future affordable textbook initiatives.
---
Lawsuits: Censorship, TDM, and a Bookish Mystery
This week may mark the end of a trial that captivated the book world, as The Times reports that Filippo Bernardini will most likely plead guilty for wire fraud in a manuscript theft case. The case in question concerns the impersonation of publishing professionals dating back at least five years, in which someone attempted to steal unpublished book manuscripts from authors. As a rights coordinator for Simon & Schuster UK, Bernardini had extensive industry knowledge, enabling him to expertly create fake login pages and domain names. The Times noted that there are still questions around Bernardini's motive, as he made no attempt to sell or publish the stolen manuscripts. Next up, library patrons in Texas's Llano County introduced an anti-censorship lawsuit. The suit aims to return titles previously banned from the library, and to prevent the library board from restricting access to digital copies. The plaintiffs argue that titles covering sexuality, gender, and race were "systemically removed because of the ideas they contain," accusing the library board, director, and county commissioners of "viewpoint discrimination" and a lack of advance notice in book removal decisions. Last, Roy Kaufman from Scholarly Kitchen looked at the relationship between text and data mining (TDM) and attribution requirements. Calling up a recent lawsuit between Microsoft and GitHub, a platform that shares open-source code, Kaufman addressed the effort required to accurately attribute open source code and TDM.
---
---
Gender Bias in Peer Review and Publishing
The peer review issues continue, with Sylvia Goodman of The Chronicle of Higher Education reflecting on the prominence of gender bias in the industry. Referencing research from Erin Hengel, a researcher at the London School of Economics and Political Science, Goodman noted that papers written by women take longer to review, and that "even when the decisions themselves appeared bias free, women still bore extra time costs throughout the review process and were held to higher standards." Unpacking the "root cause of the publication gap," Goodman addressed the impact of internalized misogyny, childcare duties, and longer review times for women in publishing. Next, Goodman further addressed the gender bias in peer review in a second piece for The Chronicle. In particular, she noted lower numbers of women peer reviewers and the effects of the pandemic, internal service work, and household labor on women's research output. Referencing Ana-Catarina Pinho-Gomes, a clinical lecturer at the University College London, Goodman stressed that the gender gap is prevalent in reviewer selection, addressing the history of white, male-run journals and reviewers that continues to impact the industry and lead to reviewers encountering less work by women.
---
2022: A Look Back at Publishing Trends and Acquisitions
As we move into 2023, Jim Milliot and Ed Nawotka from Publishers Weekly offered reflections on last year's publishing trends. First, Milliot and Nawotka looked at the effects of the pandemic in 2022, noting the prevalence of unclear return-to-work policies, with interviewees from a PW salary and jobs survey voicing concerns over in-office work requirements. The writers also addressed how despite supply chain improvements, inflation continued to create strains on production costs, coupled with a decline in book orders. However, bookstores experienced greater foot traffic, leading to decreased sales for online retailer Amazon. Next, Milliot reflected on acquisitions from the past year, stressing the increase in private equity purchases over big publishing deals. In particular, Milliot highlighted purchases from Jefferson River Capital, Astra Publishing House, and RBmedia, in addition to Veritas Capital's acquisition of Houghton Mifflin Harcourt. Milliot also mentioned independent publishers, noting acquisitions from Rowman & Littlefield and Gibbs Smith.
The book community right now is center stage. BookTok has become a factor of what books get published and what books get turned into movies. We are the first stepping stone in the success of selling a book.

Tishni Weerasinghe, Rolling Stone
Reflecting Publishing's Issues: Another Look at BookTok
As BookTok continues to grow in popularity and influence, CT Jones from Rolling Stone examined how the social media platform will affect publishing this year. Jones addressed BookTok's influence on book sales, and amplified concerns over the lack of diversity in the BookTok community. Speaking to several creators who focus on diverse publishing, Jones found that white romance authors benefit and profit from the platform the most, leading to a failure to diversify the online community and bookstore shelves. In addition, the creators surfaced a lack of compensation from the TikTok creator fund and from the publishers who receive this free marketing. Also referencing the HarperCollins union strike for higher wages and greater diversity, Jones closed by emphasizing that these issues go beyond BookTok and reflect the larger publishing industry.
---
Related Posts