News: Academic Publishing Weekly
PROSE awards, ebook price gouging, and a publishing boycott of Trump books
Posted on January 22, 2021 in News
By Sabrina Cofer, digital media assistant, Choice
PROSE Awards Finalists Announced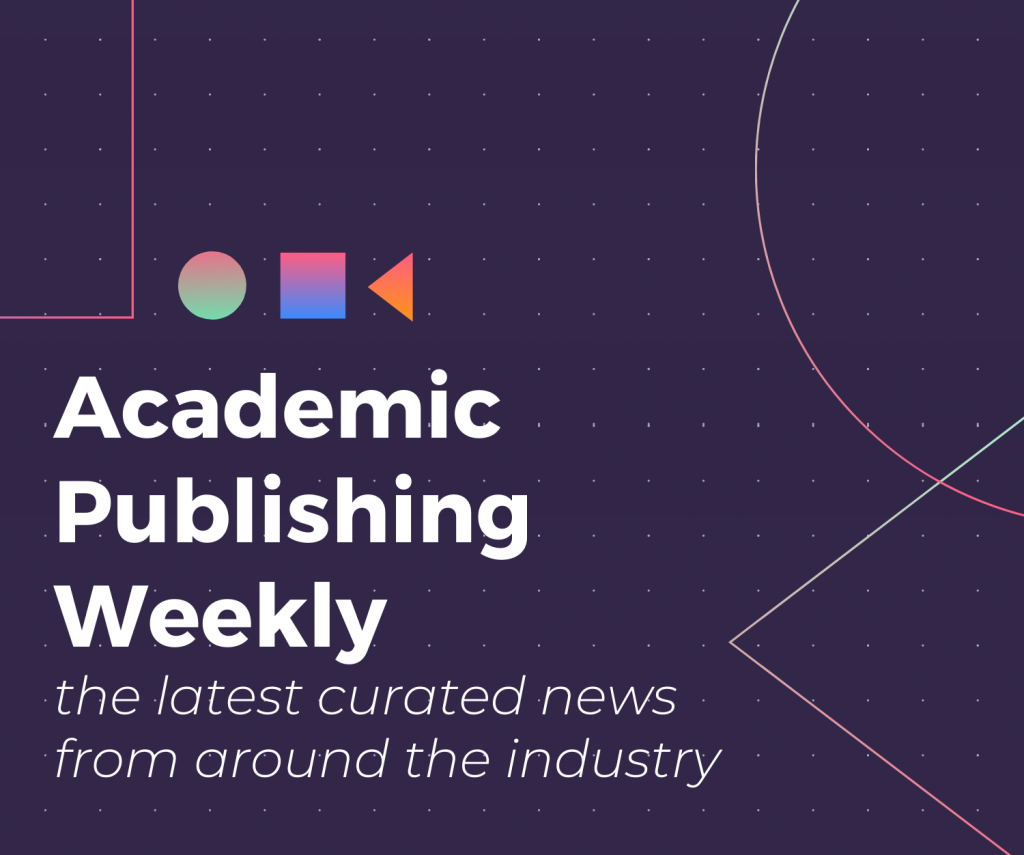 The Association of American Publishers announced the finalists for its 2021 Professional and Scholarly Excellence (PROSE) Awards. PROSE highlights scholarly works in Biological and Life Sciences, Humanities, Physical Sciences and Mathematics, Reference Works, and Social Sciences; within each category are sub-categories, like Architecture and Urban Planning, Art Exhibitions, and Literature. This year, there are 130 finalists spanning 44 categories. Publishers honored include Harvard, Princeton, Oxford, Toronto, MIT, Taylor & Francis, and many, many more. [Publishing Perspectives]
---
The Rise of Preprints: Where Do We Go from Here?
Lilah Burke takes a look preprint server medRxiv's meteoric rise in usage since its launch in June 2019. As the coronavirus began to spread around the world, the site became flooded with research. As John Inglis, cofounder of the site said, "In January 2020 we got 240 manuscripts … in May of 2020 we got 2,400." Burke examines medRxiv's journey to hosting thousands of studies on its site, and how preprint servers have had to adapt to this influx. A year since the first COVID case in the US, Burke begs the question: has the use of preprints helped COVID research? And if so, where do we go from here? [Inside Higher Ed]
If the pandemic really showed us anything, it's that the ability to do science quickly is super important. We need to just have a little bit more awareness as a society and as informed citizens that no scientific finding is a fact.

Alice Fleerackers
And All Across the Land, Librarians Cackled
Looks like we're going to court! Last week, Seattle firm Hagens Berman filed a class action lawsuit against Amazon and the Big Five (Penguin Random House, Hachette, HarperCollins, Macmillan, and Simon & Schuster) for collusion on gouging ebook prices. The suit labels Amazon as the "sole defendant" and the publishers as "co-conspirators" who used the Most Favored Nations (MFN) clause to keep prices "artificially high." The kicker in all of this is Hagens Berman is the same firm that sued Apple and the Big Five on the exact same charge of fixing ebook prices 10 years ago—and won. Will they win again? Will ebook prices go down in the coming years? Are librarians around the country cheers-ing to this possible reckoning? [The Guardian]
---
---
Literary Classics Go Modern
Oxford University Press unveiled an online repository of its Oxford World Classics, allowing access to 300 works "ranging from 18th-century dramas and essays to core Victorian novels, complete with up-to-date supplementary materials." The collected works, many of which have been part of the press's oeuvre for over a century, will now be streamlined onto one platform with searching and browsing functions and integrated sharing social media tools. Managing director David Clark said the move was made with today's virtual learning environment in mind. "It's great to think that the next generation of humanities students will be able to access reliable, consistent, rigorously prepared editions of key texts, thanks to the technological progress of the 21st century." [Publishing Perspectives]
*EDITOR'S NOTE: An earlier version incorrectly stated that this online depository is free. These resources are subscription-based or for purchase products.
---
Read & Publish Continues to Spread
The Company of Biologists, a UK-based not-for-profit publisher, has announced a three-year read and publish agreement with Max Planck Digital Library. Authors at Max Planck will be able to publish open access in Company journals without facing author publishing charges, as well as enjoying unlimited access to Company archives. Head of information provision at Max Planck Ralf Schimmer is "pleased" to enter this agreement, and "salutes" the not-for-profit's "willingness to test new economic models that are repurposing previous subscription fees to facilitate a sustainable and cost-neutral transition of their journals to an Open Access publishing model." Really, I'm happy for all the STEM journals, but when will the humanities get in on this action? [Research Information]
---
Publishing After Trump
After four year of books under a Trump presidency, which either lauded or decried his rise to power, many in the publishing world have had enough. Over 500 authors, literary agents, booksellers, and editors have signed a letter urging publishers not to enter any book deals with those in the Trump administration. The letter blames the current state of US politics on publishers for "[chasing] the money and notoriety of some pretty sketchy people, and has granted those same people both the imprimatur of respectability and a lot of money through sweetheart book deals." This letter comes amidst Senator Hawley's book publishing drama, which, by the way, has found a home for publication. Guess Hawley's not feeling too hampered by "Orwellian" decisions anymore? [The Guardian]
---
---
Related Posts