News: Academic Publishing Weekly
Syndication trends, a D2O white paper, and an American reading slump
Posted on January 21, 2022 in News
By Choice Staff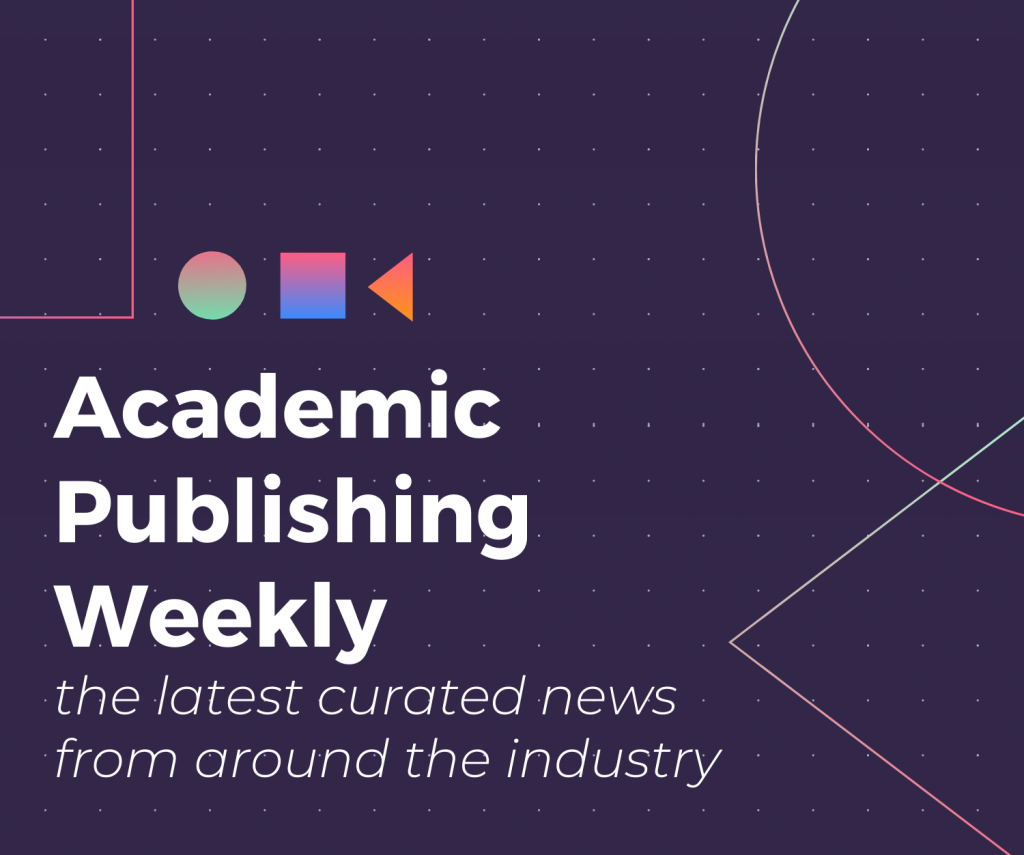 Publishers Join Hands in the Name of Access (and Science)
Elsevier has announced a pilot project that will host articles from participating publishers on Elsevier's platform, ScienceDirect. Over 70,000 articles from Wiley, Taylor & Francis, the American Chemical Society, and the Royal Society of Chemistry will be available on the platform for researchers to search and browse. Elsevier shared a few FAQs with the news, explaining the pilot's length, access, and future plans. Over at Scholarly Kitchen, Lisa Janicke Hinchliffe summarized the syndication move and the implications of a "multi-publisher platform."
---
MIT Press Shares D2O White Paper
MIT Press has released a white paper on its open monograph model, Direct to Open (D2O), paving the way for more presses to explore open publishing. The report, researched and written by consultant Raym Crow, walks through the design, objectives, and measures of success for D2O, as well as its impacts on existing open monograph models; it's available to download now. MIT Press made news just last month, when it announced plans to openly publish its Spring 2022 monographs due to the support of over 150 partner institutions. [MIT Press]
Direct to Open is a much-needed alternative to traditional market-based business models for scholarly titles. We are thrilled to share this report so that libraries and not-for-profit scholarly publishers may benefit from the findings and the framework that we have developed.

Amy Brand, MIT Press
Syndication, Discoverability, Transparency, Oh My!
Big week for syndication, huh? ResearchGate, the scholarly social network site, will host over 36,000 full text articles from IOP Publishing, a physics society publisher. The one-year agreement will look at trends of visibility, discoverability, and peer engagement by gathering feedback on user experience. In other news, ChronosHub will collaborate with the American Chemical Society to aid in open access policy transparency for authors. ChronosHub's journal finder tool will help authors find the right journal for their manuscript, along with information on funder requirements, open access opportunities, and article processing charges. Happy publishing!
---
---
Are Americans Reading Less?
If your stack of unread books isn't getting any smaller, you're not alone. While Publishing Perspectives points out the industry's strong numbers of the past year, a recent Gallup study reveals that Americans aren't actually reading all those purchased books. In fact, "Americans surveyed say they read an average of 12.6 books during the past year, a smaller number than Gallup has measured in any prior survey dating back to 1990." The survey digs into the reasons behind the decline, such as entertainment-overload, as well as addressing the context of the ongoing pandemic and demographic discrepancies. They did not mention how to get out of a reading slump, but if you're looking for tips: carve out a specific time for reading into your daily routine, put your phone away, and start with an easy book to get back into the swing of things—you're welcome! [Publishing Perspectives]
---
Weekend Story Reads
Speaking of reading, Buzzfeed News collected a list of "16 Upcoming Books From Indie Presses You'll Love," including the University of Nevada Press and Texas Tech University Press. Fair warning: if novels aren't your thing, this is not the list for you. However, it does cover a robust blend of historical fiction, short stories, dystopia, and more. Next, Library Journal details the formation of a university-led "experimental data aggregation model that attempts to create standardization in data cataloguing of historical documents detailing enslavement, enslaved individuals, and their intersection with universities and university land." The article follows the project's development, including finding partners, securing funding, and testing the model. Last, for some Friday afternoon fun, the New York Times traces the story behind a library photo well-known and loved on social media.
---
Related Posts