News: Academic Publishing Weekly
An inside look at Penguin Random House, the future of Academic Twitter, and the decline of disruptive science
Posted on January 20, 2023 in News
By Choice Staff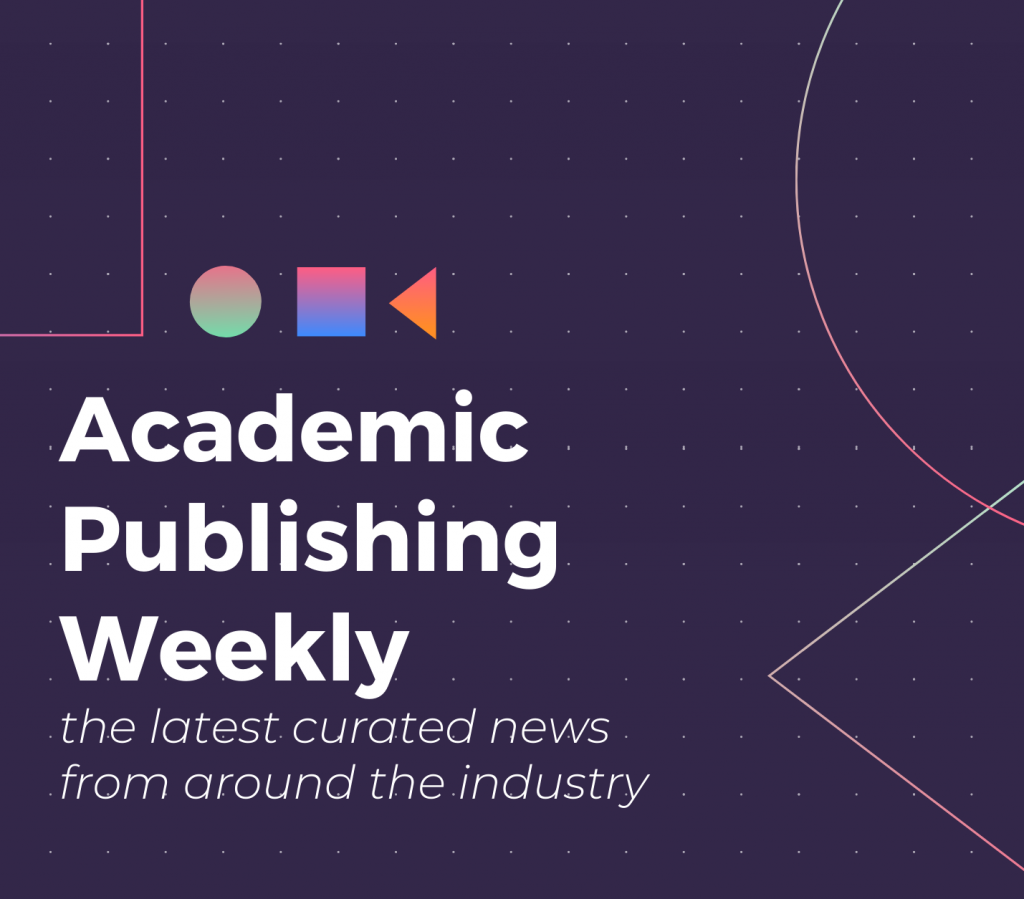 AI in Publishing Continued
Discussion around artificial technology in publishing continues with Bookwire announcing a collaboration with Google Play Books, allowing Bookwire customers to develop auto-narrated audiobooks. Of the announcement, Bookwire noted, "In terms of accessibility and backlist, text-to-speech offers a rapid and cost-effective way for publishers to tap the full potential of their catalogues and make their titles available on the market for everyone." Apple also released a variety of AI audiobooks, featuring voices that seem to mirror human narrators. Slate mentioned that some professionals have been contacted to offer recordings of their own voices to improve the technology, leading to concerns that AI will replace human voices. However, Slate noted that AI narration still leaves a lot to be desired, as monotone readings of romance novels don't live up to the emotional narration that humans can provide. Scholarly Kitchen chefs also shared their thoughts on the various ways AI is being used in the industry. In particular, the chefs noted the prominence of AI in peer review, manuscript writing, and citation analysis, along with the legal concerns surrounding its use. Next, Phil Davis added to last week's Scholarly Kitchen post on ChatGPT, catching the program in a lie over scientific controversies. Speaking of technology, Choice announced the launch of a new content stream, LibTech Insights, which will include a mix of podcasts, webinars, and blog posts on library and education technology. You can read the introductory blog post from editorial director Bill Mickey here.
---
Open Access and the "Big Deal"
This week, JSTOR and several university presses unveiled plans for Path to Open, a pilot program to advance open access monograph publishing. The program will allow the university press partners to publish OA books and aims to increase the diversity and accessibility of scholarly titles. In addition, the OSTP announced the Year of Open Science, focused on federal actions to increase access to research, advance open science, and support innovation. In other OA news, the King Salman Center for Disability Research is collaborating with ScienceOpen to share disability studies research as part of a new collection on ScienceOpen's discovery platform. Last, Danielle Miriam Cooper from Ithaka S+R spoke with researchers and library staff at Cornell University and Georgia Southern University on how their recent moves away from "big deal" subscriptions impacted researcher behavior. In particular, the interviewees stressed the importance of communicating with faculty, and that most researchers understood the library's budgetary restraints around journal subscriptions.
---
Recent Studies: "Disruptive" Science and DOI Discoverability
A new paper from Nature reveals a shift away from "disruptive" science due to a focus on a smaller set of scientific knowledge. Analyzing millions of patents and Web of Science papers from the mid-1900s to 2010, the study determined papers to be more disruptive if "the subsequent work that cites it is less likely to also cite its predecessors." Finding that disruptive science has steadily declined, the researchers called for increased emphasis on the quality of research, greater recognition of science as a creative endeavor, and higher funding so experts are able to experiment with their work. In other news, initial findings of a study on the discoverability of scholarly books with or without DOIs suggest that DOIs indirectly impact discovery on Google Scholar. While the full report will be released in the spring, researchers theorized that scholarly books "benefit from structured, open metadata associated with those DOIs" and encouraged publishers to develop strong book metadata.
---
---
What's Happening with Social Media?
As many continue to wonder about the future of Twitter, chefs from Scholarly Kitchen shared their perspectives on the platform and its impact on the wider scholarly publishing industry. The chefs explored both pros and cons for remaining on the platform, addressing the robust community many academics have cultivated on Twitter and the viability of alternatives like Mastodon and Post. In particular, Lisa Hinchliffe wrote that users should weigh the value of remaining on social platforms and noted "that this current moment feels to me less unique and more like an echo of the evolutions – gradual and sudden – that I have seen many times before." Also touching on social media, The Chronicle of Higher Education addressed the rise of universities banning the use of TikTok on their Wi-Fi networks. Concerns stem from recent state bans of TikTok on state-owned devices following warnings from the FBI on the spread of misinformation and data harvesting. Numerous universities are contending with how to continue promoting their programs and events on the app, noting that disengaging from TikTok could affect recruitment and student engagement.
The management tussle on display in the trial posed a quandary: If Dohle was agitated that his U.S. operation was being run like a super-quango, then why did he think the solution was to buy another big company to throw on top of it? The merger might have been a $2 billion Band-Aid that stemmed market-share loss, but it most certainly would have exacerbated the unwieldiness of the house.

Shawn McCreesh, New York Magazine
Trade Publishers: The Impact of the HC Union Strike and PRH's Decline?
The HarperCollins union strike has entered a new year, with Jim Milliot and Emell Derra Adolphus of Publishers Weekly reporting that negotiations remain at a standstill. Milliot and Adolphus noted that workers continue to express frustration over a lack of communication with management, despite HarperCollins representatives stating that they have "agreed to numerous proposals." Unpacking the ripple effects this case could have on the publishing industry, Milliot and Adolphus look ahead to possible timelines and outcomes of the HC strike and author and agent support for strikers thus far. Next, Shawn McCreesh of New York's Intelligencer examined Penguin Random House's recent failed merger with Simon & Schuster and CEO Markus Dohle's resignation. Highlighting the trial's exposure of PRH's inner workings, McCreesh addressed collusion among divisions, a culture of homogeneity, and the tendency for sales teams to prioritize popular or heavy-hitting titles—despite the publisher's size and number of books. McCreesh also considered future buyers for S&S and Dohle's new role as an advisor for PRH, in addition to interviews with publishing insiders.
---
Related Posts