News: Academic Publishing Weekly
Aligning library and publisher values, a $11,390 APC price tag, and the staying power of streaming
Posted on January 15, 2021 in News
By Sabrina Cofer, digital media assistant, Choice
Do Library and Publisher Values Need to "Align"?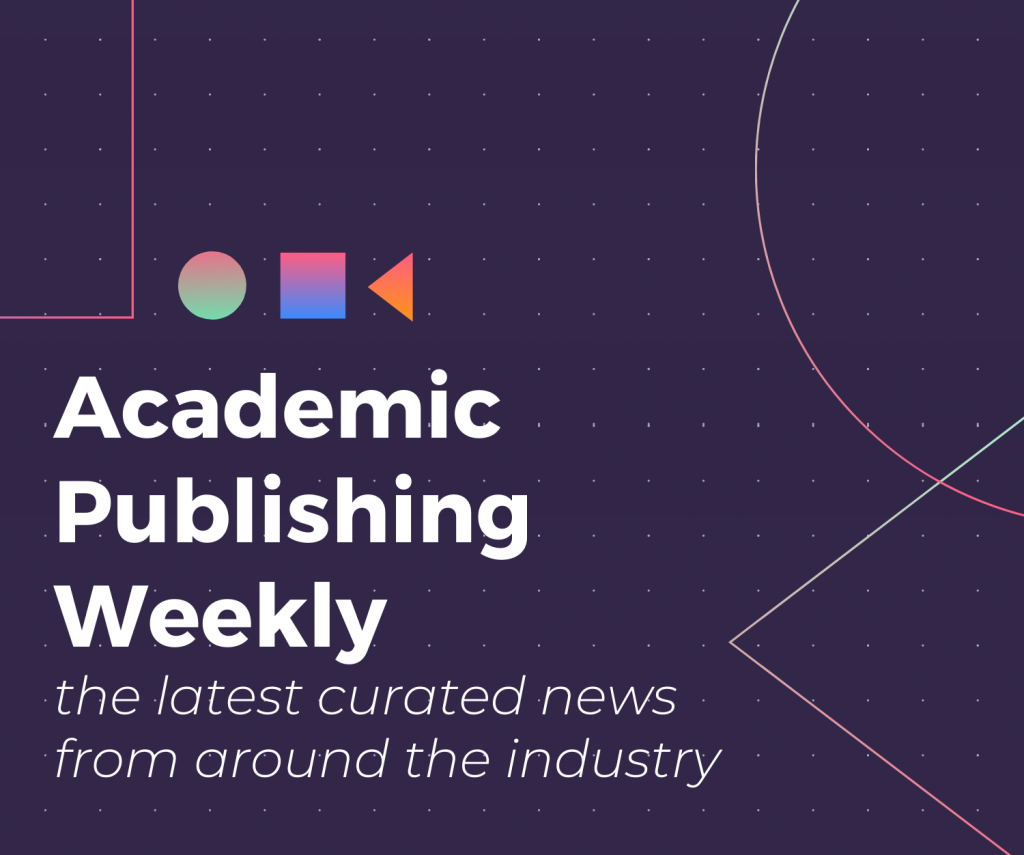 Rachel Caldwell, scholarly communication librarian at University of Tennessee Knoxville, argues that publishers' practices don't always align with higher education values, such as, the open sharing of materials. Her solution is to choose vendors through a provisional system, Publishers Acting as Partners with Public Institutions of Higher Education and Land-grant Universities (PAPPIHELU or PAPPI). Lengthy acronym aside, PAPPI studies a publisher's history and practices in open access, metadata sharing, and copyright retention for researchers. Kegler applies the system to four publishers, sharing her observations and intentions for the project, like libraries using it to make budgetary decisions. While a majority of the comments are positive, it raises an interesting question: are libraries responsible for excluding material that doesn't "align" with their mission? [Scholarly Kitchen]
---
What's a Student's Take on the Cost of Course Materials?
Aleina Dume, a student at Swarthmore College, explores how to make educational resources more accessible through existing programs and legislative support. Dume pushes universities to be transparent about the real cost of required course materials, so students aren't blindsided by unaffordable prices. Dume touches on subsidized programs for textbooks, open access or open educational resource options, and the reality at hand: "about 20 percent of all college students are low income, and the COVID-19 pandemic and ensuing recession have put additional financial strain on many families." With all the think-pieces swirling out there on OER from "experts in the field," it's refreshing (and important) to take a step back and remember who these policies are actually affecting: the students. [Teen Vogue]
If we want more students to finish a college degree and to do so without drowning in debt, policymakers must recognize and fund indirect college costs, including required course materials. We deserve the chance to learn.

Aleina Dume, Teen Vogue
The $11,390 Question
By now, we're all aware of Springer Nature's decision to allow researchers to publish their work open access for the price of $11,390. We're also aware of the variety of hot takes that emerged in its wake: either it's a landmark decision that ensures a bright new era of open access, or it's a calculated business move that adopts the front of equity while actually excluding those who can't pay the fee. Grigori Guitchounts, a postdoctoral fellow at Harvard Medical School, leans toward the latter. Guitchounts compares the cost of APCs from the biggest for-profit publishers (Springer Nature, Elsevier, Wiley), to those from open access journals (published by nonprofit foundations, academic societies, and universities); he found the for-profits to be much costlier, writing, "the additional surcharge is at least partly a result of profit-seeking by companies looking to maximize their bottom line." Guitchounts argues that this model isn't sustainable or equitable, and urges a reimagining of scientific publishing—instead of placing value on the name of the journal, find it in the quality of the work. [Undark Magazine]
---
---
Streaming Is Here to Stay
Streaming video usage saw a huge uptick last year, and not just on Netflix. Kanopy, a streaming service for libraries, released a report with over 700 librarians detailing their institutions' usage, trends, and spending choices. Almost 50 percent of participants said "streaming video budgets will increase in 2021 and 71 percent expect an increase over the next three years." Almost 60 percent said that patrons used streaming not just for entertainment, "but for other purposes such as personal enrichment and class assignments." As virtual learning appears here to stay in 2021, experts expect the demand for streaming options to only continue. [Library Technology]
---
A Year Later: American Dirt
Remember about 50 years ago (last year) when American Dirt, the story of a Mexican mother and her son crossing the border into the US, came out? Written by Jeanine Cummins, a white woman, the book first garnered widespread acclaim, then criticism, as Latinx writers and literary critics noted its harmful stereotypes and the author's "white gaze"; a mix of poor publicity choices didn't help the matter. Lila Shapiro interviews a range of Macmillan employees, looking back at the book's path from acquisition to marketing campaign, ensuing buzz, growing opposition, cancelled book tour, and apologetic public statements. Shapiro writes how this controversy took place before last summer's Black Lives Matter protests and "racial reckoning" in the publishing industry, which led to a wave of new imprints, hires, and internal inquiries. Shapiro asks, will novels like this be prevented, or, as one Macmillan employee said, will a book like American Dirt "absolutely happen again"? [Vulture]
---
I'm Waiting for It, That Green Light, I Want It
The Great Gatsby has officially entered public domain, already spawning a flurry of new editions and adaptations. The 1925, F. Scott Fitzgerald classic is slated to be reimagined as a graphic novel, refitted with new illustrations, and reinterpreted as, what else, a zombie-story. One adaptation that's garnered some buzz is Nick from Little, Brown and Company, an exploration of the narrator pre-Jay Gatsby. Often interpreted as a stark look at the "American Dream," the book, with its Roaring 20s opulence and tragedy (spoiler-alert), clearly still strikes a chord today. [New York Times]
---
---
Related Posts