News: Academic Publishing Weekly
A collaborative university press DEI framework, unionization efforts in higher ed, and how scholarly communication fits within the Metaverse
Posted on January 14, 2022 in News
By Choice Staff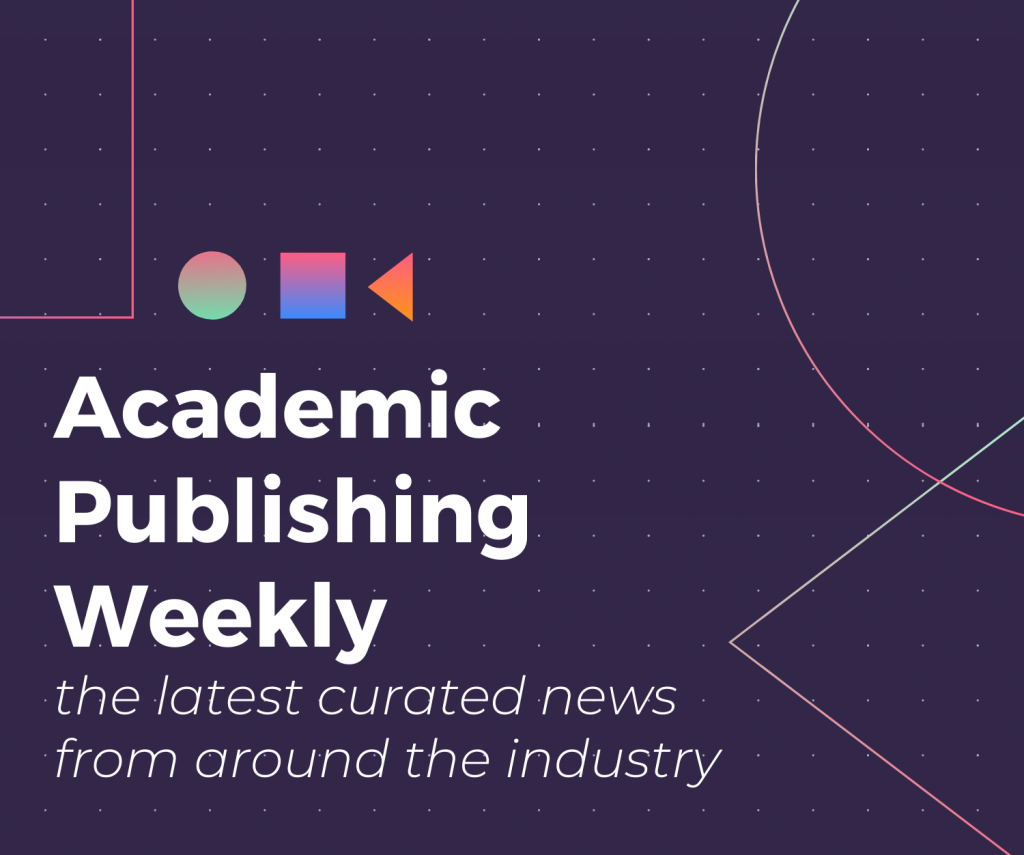 Preprints Remain in the Media
Last week marked a year since the attack on the U.S. Capitol. In commemoration, Scholarly Kitchen revisited last year's post on journalism, misinformation, and preprints. Rick Anderson walks through the media's responsibility in directing public discourse, and how that connects to preprint servers—if the media cites a preprint, it needs to be flagged as a study not yet peer-reviewed. The question rises of how much vetting preprint servers need to do, and if that's their responsibility in the first place. In addition, Scientific American discussed the history, growth, and possible pitfalls of arXiv. The article finds that despite the preprint server's popularity, issues of biases and a lack of diversity in moderation has led to puzzling rejections and a question of ownership: "To whom does arXiv belong—the staff and volunteers who run the site or the global community of scientists who supply it with research?"
---
Unionization in Higher Education
Librarians and library workers at Northwestern University have voted to form a union. The union effort picked up in the spring of 2020 in the midst of the university's COVID-19 response, which included furloughs, layoffs, and benefit cuts. In an open letter from the union, they wrote of "existing issues" prior to the pandemic, including salaries unfit for the cost of living, unmanageable workloads, and a lack of growth opportunities. In other union news, Columbia University reached a contract agreement with student workers after a 10-week strike. Librarians and graduate students aren't the only ones in higher ed seeking a coalition; last spring Duke University Press employees moved to unionize ("Unionization Effort at Duke Press").
This past year, the library faced disproportionate furloughs and layoffs compared to other groups on campus. All of this has created an atmosphere of exhaustion and distrust that makes it difficult to be the kinds of partners we want to be and that Northwestern students, faculty, staff and community deserve.

Northwestern University Library Workers Union
University Press Round-Up
This week, the University of Nevada Press welcomed a new director, JoAnne Banducci, who has led as interim director since March 2020. Banducci has been with the press for over a decade, starting as a business manager in 2009. Next, the Association of University Presses (AUPresses) earned a National Endowment for the Humanities (NEH) grant "to study the effect of open digital editions on the sales of print monographs." The study will bring together university press leaders and Ithaka S+R experts to help interpret the data; research results will be published publicly. In other news, Edinburgh University Press reported sales of over £4 million in 2021. The growth can be attributed to a rise in ebook sales, which experienced an almost 50 percent gain compared to last year.
---
---
University Presses Link Up for DEI
Seventeen United Kingdom and Ireland university presses have joined forces in "EvenUP," a collaborative framework that shares best practices for equity, diversity, and inclusion. To start, the group released six areas of focus, including goals to collect demographic data, advance transparency efforts, and promote career opportunities for underrepresented groups. The Association of University Presses applauded the initiative, especially in the wake of its demographic survey last year ("University Presses and Whiteness"), which revealed just how white the university press environment is. [Publishing Perspectives]
---
Metaverse? Remote Work? A Look Ahead
If you've devoted more than an eye-roll to the "Metaverse," I applaud you. Even more impressive, Joseph Esposito for Scholarly Kitchen has dived into the world of awkward Mark Zuckerberg promo videos and virtual reality to discuss how scholarly communication could benefit from augmented reality networks. Esposito reframes the Metaverse less as an exploitative, morally-repugnant money-grab, and more of a tool for experimentation and growth. He closes with several guiding questions to help jumpstart your organization's VR journey. Next, Vox asks how remote work could transform American life. As the adoption of fully-remote work increases, opportunities for relocation open up, causing changes in political groupings and transportation systems. How could remote work impact social, political, and environmental trends?
---
Related Posts