Advertising with Choice
Reach decision-makers in more than 2,400 colleges and universities.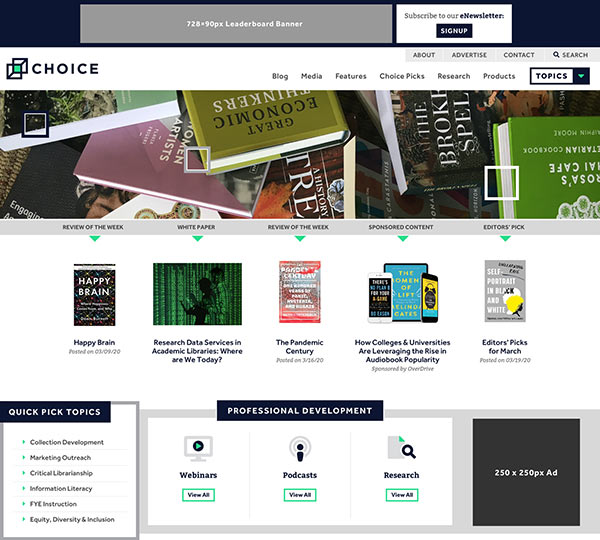 Choice360.org
Choice's main website: a destination for the latest free content published by Choice. Updated daily, Choice360.org features Choice's latest webinars, podcasts, research, blog commentary, and special features.
Audience

167,000 page views per year
62,000 users per year
Choice Reviews
200,000+ reviews
Updated daily
Bonus content including editorials, features, and bibliographic essays
Audience

1,113 Institutional subscribers
11,500 Monthly user sessions
90,000 Monthly page views
Choice Magazine
350 new reviews every month, written by field experts
50+ academic specialties covered
Bonus content including editorials, features, and bibliographic essays
Audience

800 Institutional subscribers
4,800 Readership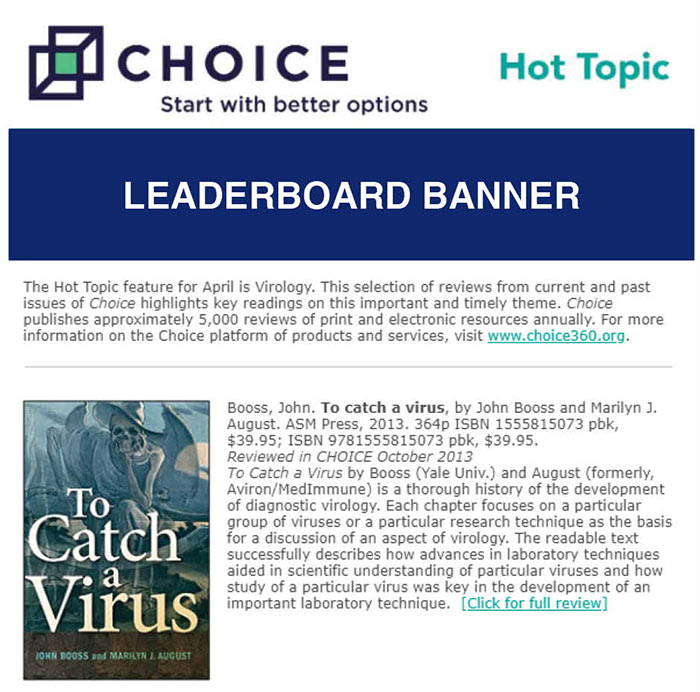 Newsletter Sponsorships
Sponsor any of choice's six newsletters to align your brand with relevant editorial topics and increase the demand for your products and/or services.
Reach

Average distribution 2,500
Average open rate 30%
Average click-through rate 15%
Webinar Program
Choice-ACRL webinars are live, 60-minute, interactive programs that offer sponsors the opportunity to engage directly with our audience. The perfect way to generate qualified leads, build brand recognition, and put your products in front of key decision makers.
Audience

29,500 research and academic librarians, library directors, faculty, and students
More than 120,000 librarians and faculty have registered for a Choice-ACRL webinar.
Podcast Program
The Authority File is a weekly, sponsored podcast featuring conversations about academic libraries and librarianship.
Reach

Average of 1,800 downloads/month
Average of 1,650 streams/month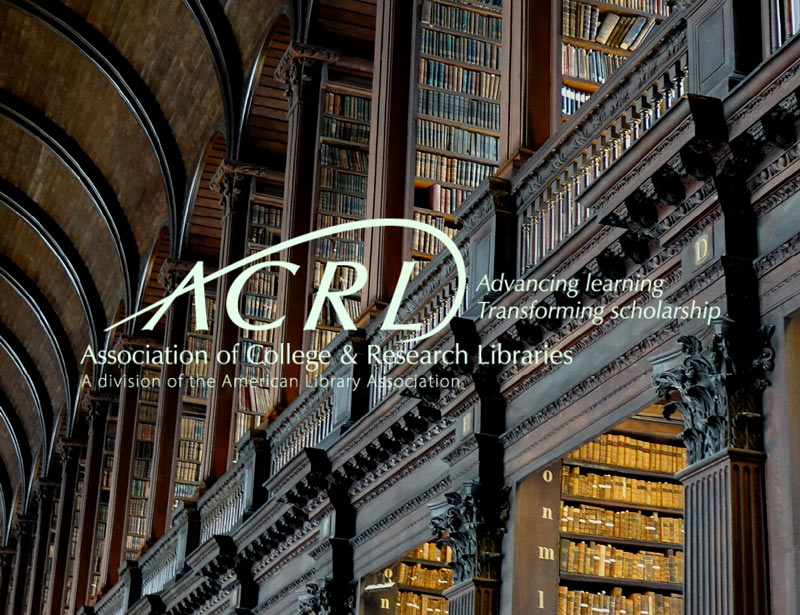 ACRL Publications
The Association of College & Research Libraries (ACRL) is home to a vibrant community of thoughtful, committed members who understand the issues that are unique to academic and research libraries.
Audience

33,000 Distribution